Liberty University President Jerry Falwell Jr.'s endorsement of Republican presidential candidate Donald Trump is certainly a very influential one, but it's now being criticized by a current university board member and top confidant of Falwell's late father, Rev. Jerry Falwell Sr.
For many years, Mark DeMoss served as the elder Falwell's chief of staff and considered the televangelist to be a second father, according to the Washington Post. Now DeMoss is speaking out, saying not only that Falwell's endorsement was a mistake, but also claiming to be "concerned" for Liberty, which Falwell took over when his father passed away in 2007.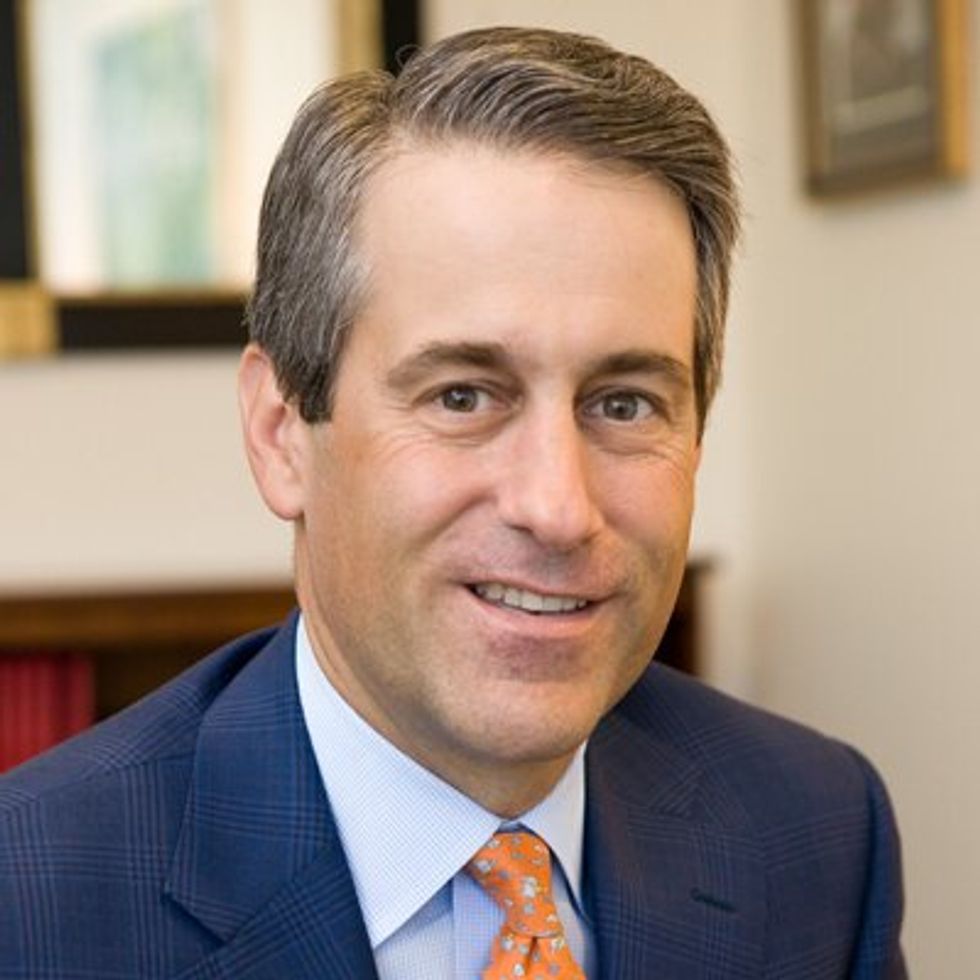 Mark DeMoss (Image source: Twitter/Mark DeMoss)
"Donald Trump is the only candidate who has dealt almost exclusively in the politics of personal insult," DeMoss argued. "The bullying tactics of personal insult have no defense — and certainly not for anyone who claims to be a follower of Christ. That's what's disturbing to so many people. It's not Christ-like behavior that Liberty has spent 40 years promoting with its students."
DeMoss, who chairs the executive committee of Liberty's board, said he has personally discussed the controversial endorsement with Falwell, but concluded that the two men were "going to disagree" on the issue.
Prior to Tuesday, DeMoss planned to stay quiet, but after seeing Trump's momentum leading up to Super Tuesday and the broiling controversy over the real estate mogul's kerfuffle with former Ku Klux Klan leader David Duke, he decided to break his silence.
"I've been concerned for Liberty University for a couple of months now, and I've held my tongue," DeMoss said. "I think a lot of what we've seen from Donald Trump will prove to be difficult to explain by evangelicals who have backed him. Watching last weekend's escapades about the KKK, I don't see how an evangelical backer can feel good about that."
DeMoss's comments are in reference to Trump's waffling on Duke's support in an interview on CNN Sunday, though Trump did denounce Duke's support at a Friday presser.
DeMoss, who was a senior advisor to 2012 Republican presidential nominee Mitt Romney during his campaign, said he plans to vote for Florida Sen. Marco Rubio (R) Tuesday, the Post reported.
When asked about Trump's visit to Liberty in January, DeMoss said he took no issue with the GOP front-runner appearing at the college's weekly convocation, but added that "a speaker who understood evangelicals wouldn't go to Liberty University and say 'what the hell' three times in his message."
However, he said he took great issue with the fact that Falwell compared Trump to the elder Falwell. According to DeMoss, when he served as chief of staff, he spent more time with the college's founder than anyone else — including his family.
"It bothered me that he said Donald Trump reminded him of his father," DeMoss said. "Donald Trump certainly does not demonstrate Jerry Falwell Sr.'s graciousness and love for people. Jerry Falwell Sr. would never have made fun of a political opponent's face or makeup or ears. He would not have personally insulted anybody — ever."
DeMoss also shared a recent letter he received from a Liberty alumnus, who mailed his original encased diploma to the university's board of trustees.
"I am a recent graduate of Liberty University. I was proud that I finally achieved that goal and I was proud that the accomplishment was from Liberty University," DeMoss said, reading the letter. "I no longer feel that way. With that being said, I am returning my diploma to the board of trustees."
"Man. That's a shame," DeMoss concluded.
—
Follow the author of this story on Twitter: