Massachusetts Secretary of State Bill Galvin said Tuesday that he has seen a lot of the state's registered Democrats unenroll and leave the party ahead of the Super Tuesday primary, WBZ-TV reported.
"In fact, we've seen a significant number of people leaving the Democratic Party and joining the Republican party," Galvin told the Boston news station.
Galvin shared his prediction that his state will see a big Republican turnout at the polls Tuesday.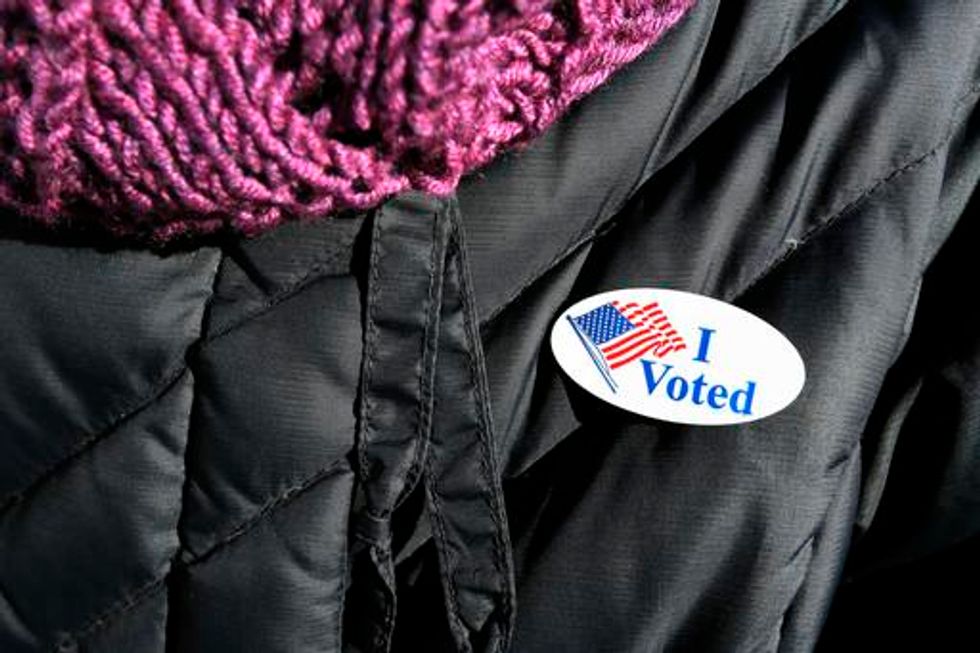 A woman wears an "I voted" sticker after voting in the Massachusetts primary election in the East Boston neighborhood of Boston Tuesday. (AP Photo/Michael Dwyer)
As far as the Democratic race goes, consultant Michael Goldman told WBZ that a big voter turnout is necessary in order for Vermont Sen. Bernie Sanders to win.
"The bigger the turnout, the better it is, really, for Bernie Sanders, I think, here," Goldman said. "That means new voters, younger voters, are participating."
The latest WBZ-TV, WBZ NewsRadio 1030, UMass Amherst poll conducted Feb. 19-25 revealed that the Democratic candidates are neck-and-neck. In the survey of 400 likely Democratic voters, Clinton led Sanders 44 to 43 percent, with 9 percent undecided.
On the Republican side, Donald Trump appears to be the clear favorite. In a survey of 292 Republican voters, 47 percent said they were voting for the billionaire real estate mogul. Candidates Florida Sen. Marco Rubio and Texas Sen. Ted Cruz tied for second with 15 percent each, followed by Ohio Gov. John Kasich at 11 percent and Ben Carson with 2 percent.
Listen: