CBS CEO Leslie Moonves said that while Donald Trump "may not be good for America," his candidacy is "damn good" for business.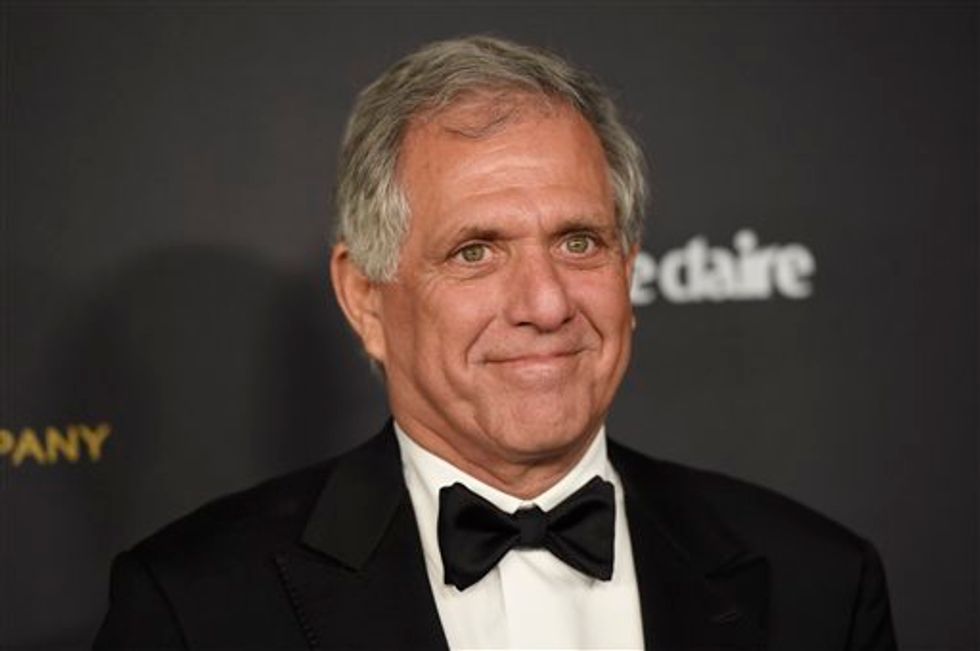 Leslie Moonves arrives at the Weinstein Company and Netflix Golden Globes afterparty Jan. 10 at the Beverly Hilton Hotel in Beverly Hills. (Chris Pizzello/Invision/AP)
Moonves made the comment Monday during a speech to investors at the Morgan Stanley Technology, Media & Telecom Conference in San Francisco, according to the Hollywood Reporter.
"Man, who would have expected the ride we're all having right now?" Moonves said. "The money's rolling in and this is fun. I've never seen anything like this, and this going to be a very good year for us."
Moonves added that the presidential election cycle is a "circus." He did not disclose who his personal pick for president is, although it was clear from his comments that isn't Trump.
"Sorry. It's a terrible thing to say. But, bring it on, Donald. Keep going," the network CEO said. "Most of the ads are not about issues. They're sort of like the debates."
"It may not be good for America, but it's damn good for CBS," Moonves added.