For nearly 30 years, children have spent hours trying to find "Waldo."
But now two YouTubers, Sam Gorski and Niko Pueringe, are taking the classic challenge to a whole new level.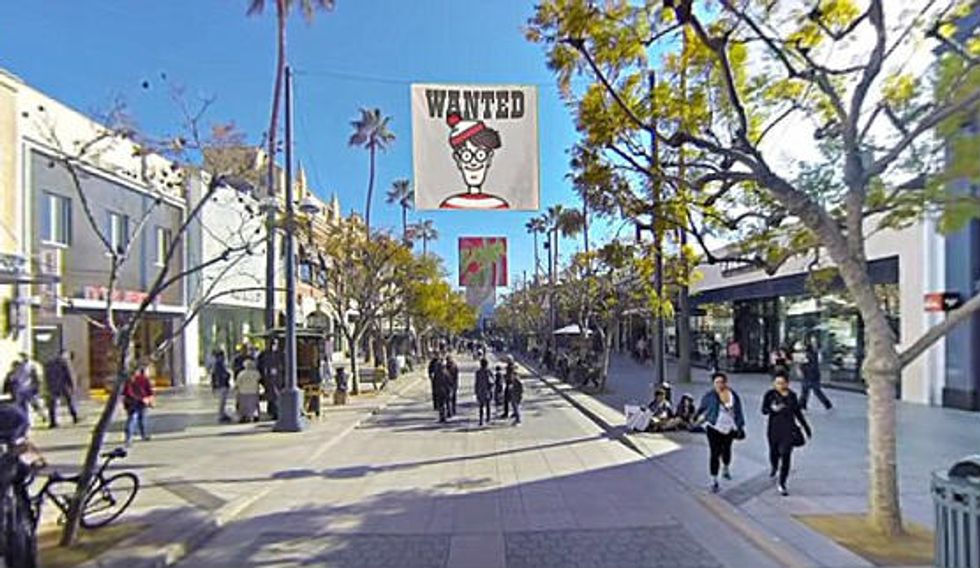 Image source: YouTube
Gorski and Pueringe, who live in Los Angeles, have created a 360-degree interactive "Where's Waldo?" video, using a GoPro camera and video-stitching software called Kolor.
The video was uploaded to YouTube Monday by CorridorDigital, a company that specializes in visual effects.
Gorski and Pueringe recorded various scenes, including at beaches and intersections, where "Waldo" is hidden.
See if you can find him:
(H/T: Daily Mail)