A Baltimore school police officer has been reassigned after video surfaced of him hitting and kicking a student while shouting profanities – and school administrators didn't even know about it until they were asked by local media.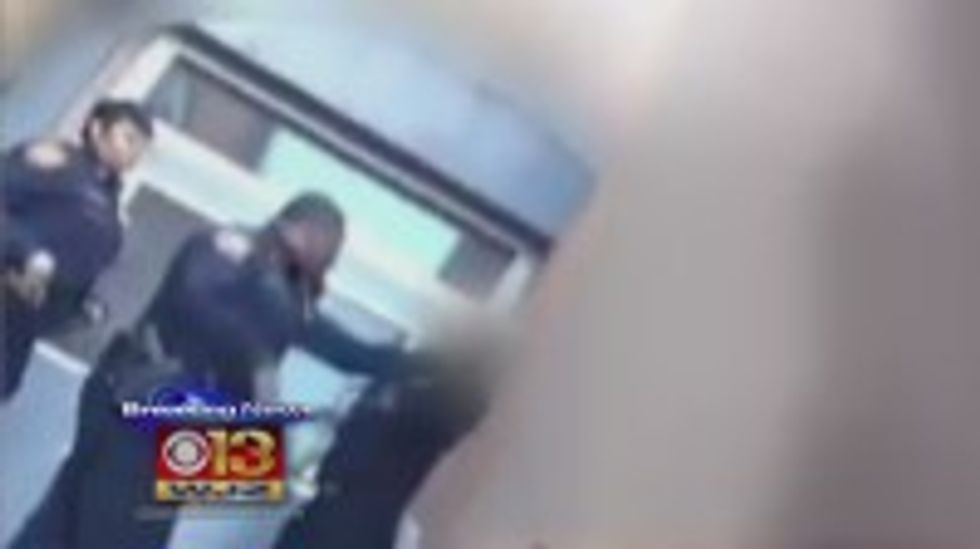 Image source: WJZ-TV
"I'm a parent, and I'm totally appalled at what I saw in that video," Karl Perry, chief officer of school supports, told WJZ-TV. "No matter what the circumstances are, I am totally appalled."
The incident happened at Reach Partnership, one of seven high schools in the city that, because of its size, has a police officer dedicated to the building. It's not clear what happened in the moments leading up to the confrontation, or what occurred after the camera stopped rolling.
"If it was my son, I would be highly upset, asking questions, wanting to know what happened prior to it," Gary Payne said. "But still, nobody deserves to get their hands put on them like that."
And Payne isn't the only one who is outraged.
"He's lucky that wasn't my little brother because I would be in jail right now," David Lucas said. "He had no right doing that."
(H/T: WJZ-TV)
–