The CEO of a large conservative advocacy group said Wednesday evening that he was on board with Glenn Beck's call for Republican presidential candidates Ted Cruz and Marco Rubio to team up to defeat GOP rival Donald Trump.
"It's younger, it's exciting, it's dynamic, principled," FreedomWorks CEO Adam Brandon told Beck. "[T]hat's something I could get behind and get excited about."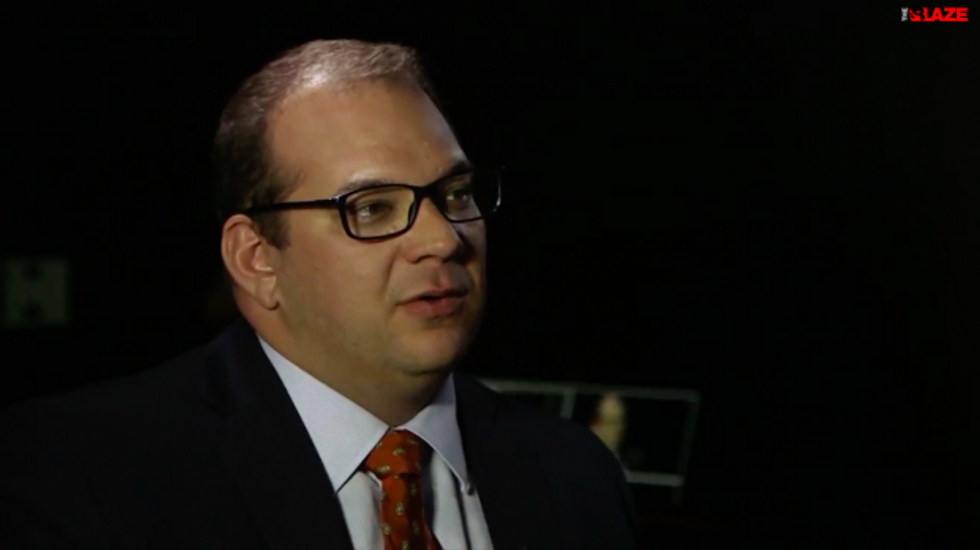 FreedomWorks CEO discusses the 2016 presidential election on The Glenn Beck Program Wednesday, March 2. (Image: TheBlaze TV)
Beck, a top surrogate for Cruz, doubled down on his proposition, arguing that the Republican Party would be "stronger" with Cruz as president and Rubio as vice president because it would have broader appeal.
During his radio program Wednesday morning, Beck laid out a team in which Rubio would serve as Cruz's vice president, Kentucky Sen. Rand Paul (R) would be appointed secretary of the Treasury, Utah Sen. Mike Lee (R) would replace Justice Antonin Scalia on the Supreme Court and retired neurosurgeon Ben Carson, who plans to end his Republican presidential bid, would run for Rubio's vacated Senate seat in Florida.
According to Brandon, should Cruz and Rubio team up, it would lead to overwhelming Republican majorities in the House and the Senate.
"Think of the coattails," Brandon said. "You would keep the Senate, you would grow the Senate, the House would grow."
Beck agreed, arguing that "it's what needs to be done" in order for the Republicans to win the White House in November.
"In a sane world without egos, that's exactly what would be done," Beck said.
Complimentary Clip from TheBlaze TV The full episode of The Glenn Beck Program, along with many other live-streaming shows and thousands of hours of on-demand content, is available on just about any digital device. Click here to watch every Glenn Beck episode from the past 30 days for just $1!
—
Follow the author of this story on Twitter: