The U.S. Department of Justice seems to be prepared to push for an indictment of "someone" connected to the investigation into former Secretary of State Hillary Clinton's private email server, Judge Andrew Napolitano said on Thursday.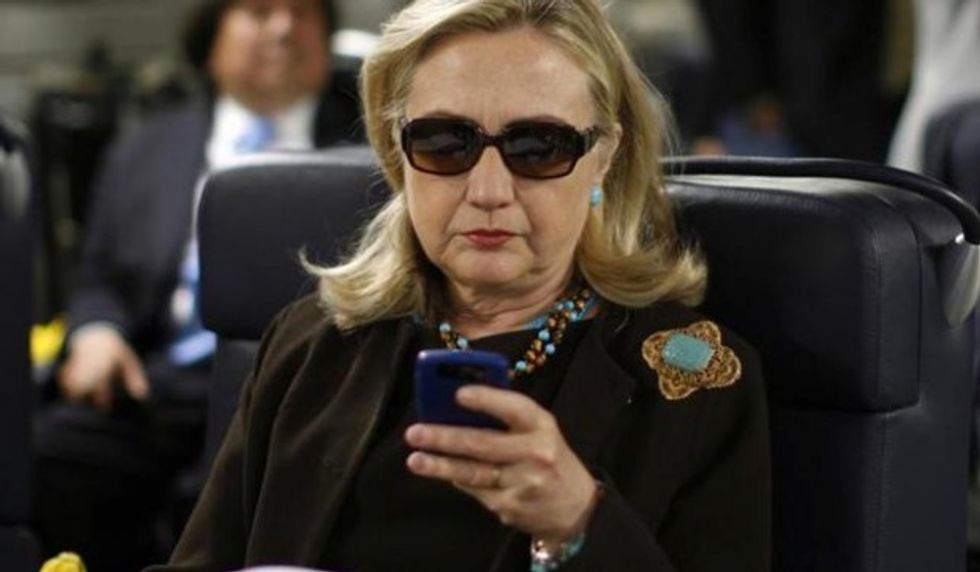 (AP Photo/Kevin Lamarque, Pool, File)
Napolitano argued that the revelation that former Clinton aide Bryan Pagliano, who set up Clinton's private email server in 2009, is reportedly being offered immunity means he will likely be called to testify against someone much higher on the "totem pole."
Pagliano will likely be asked how he was able to "migrate a State Department secure system onto her private server." He then presented this theoretical question: "Mr. Pagliano, did Mrs. Clinton give you her personal Secretary of State password to enable you to do that?"
"If he answers, 'yes,' we have an indictment for misconduct in office as well as espionage. She should be terrified of the fact that he's been granted immunity," Napolitano added.
The Judge explained that only a federal judge can grant immunity and will only do so if a sitting jury is ready to hear testimony from the "immunized person," suggesting the investigation is well on its way to a possible indictment.
"We also know they are going to seek someone's indictment, because they would not be immunizing him and thereby inducing him to spill his guts unless they wanted to indict someone," he said.
Napolitano admitted we don't know who the DOJ is looking to indict, but he noted there are only about five people between Pagliano and Clinton.
---