New details have emerged in the case involving a Texas police officer who was fatally shot Tuesday.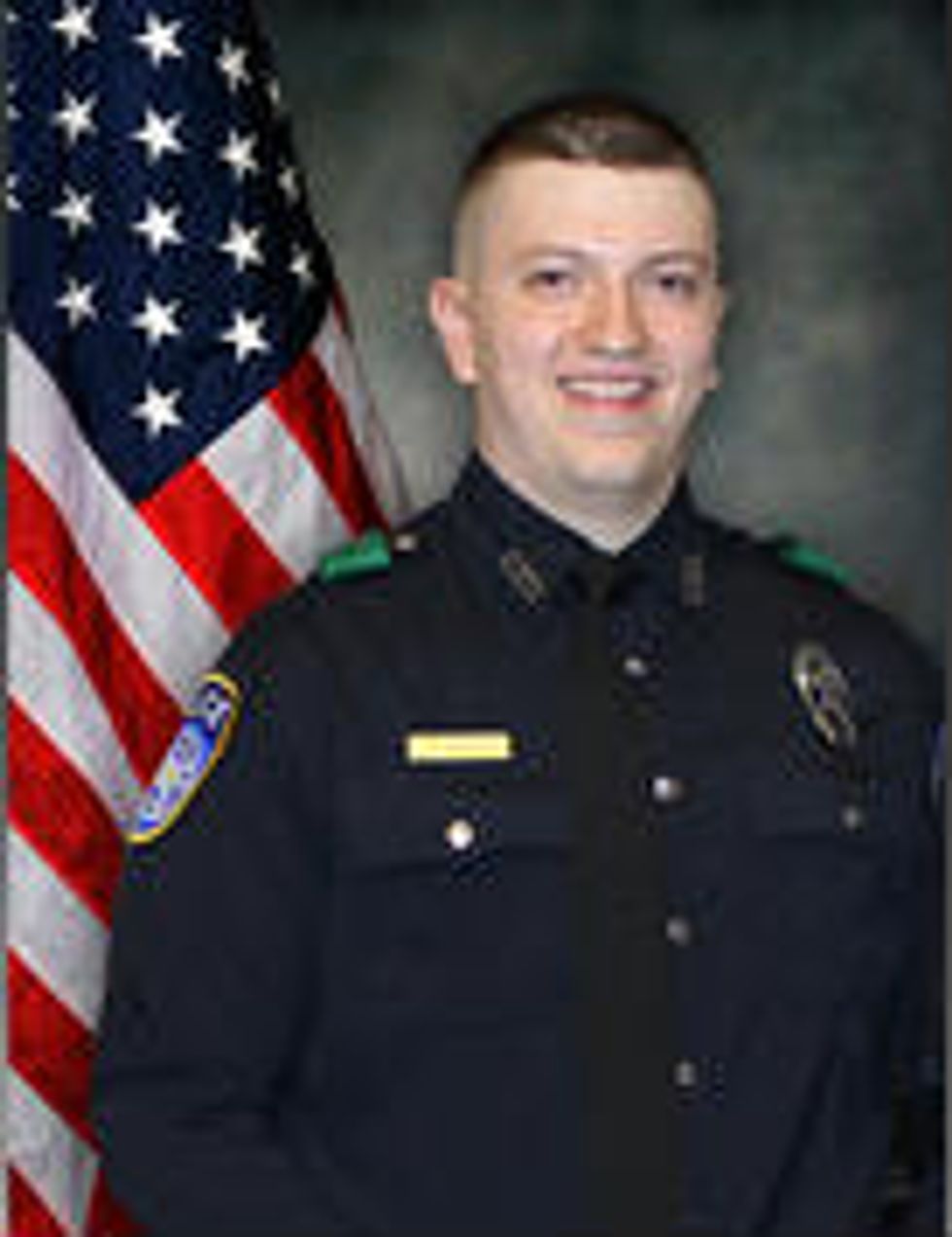 Officer David Hofer (Image source: WFAA-TV)
Randy Moore, an attorney with the Texas Municipal Police Association, is representing the three surviving officers who were with 29-year-old Euless police officer David Hofer when he was shot.
Moore said the men were in a "firefight for their lives" as their partner was "assassinated" by the suspect.
"He was asking the suspect to show his hands, and the suspect shot him at point blank range with a rifle," Moore told WFAA-TV. "The other officers at the scene at that point in time were involved in a firefight for their lives."
Moore went on to describe the horrific scene: "His friend, the other officer, sees Dave assassinated, and then the guy turns his gun on him. Not much further away. A gunfight starts."
The three officers were only carrying pistols when the suspect, Jorge Gonzalez, allegedly drew his rifle.
Gonzalez had just been released from jail at the time of the incident. He allegedly stole weapons from a home and went to the park, where he intended to "ambush" officers, WFAA-TV reported.
Gonzalez is suspected of being high on meth at the time of the alleged shooting, according to the Dallas Morning News.
Hofer and two of the other officers had previously served with the NYPD before moving to Texas.
Hofer was engaged to be married.
(H/T: WFAA-TV)