Leo, a chihuahua who was born without his front legs, has had to hop to get around his whole life.
A California woman named Yvette Bocz adopted Leo after the little dog's original owner abandoned him at the Riverside County Animal Shelter.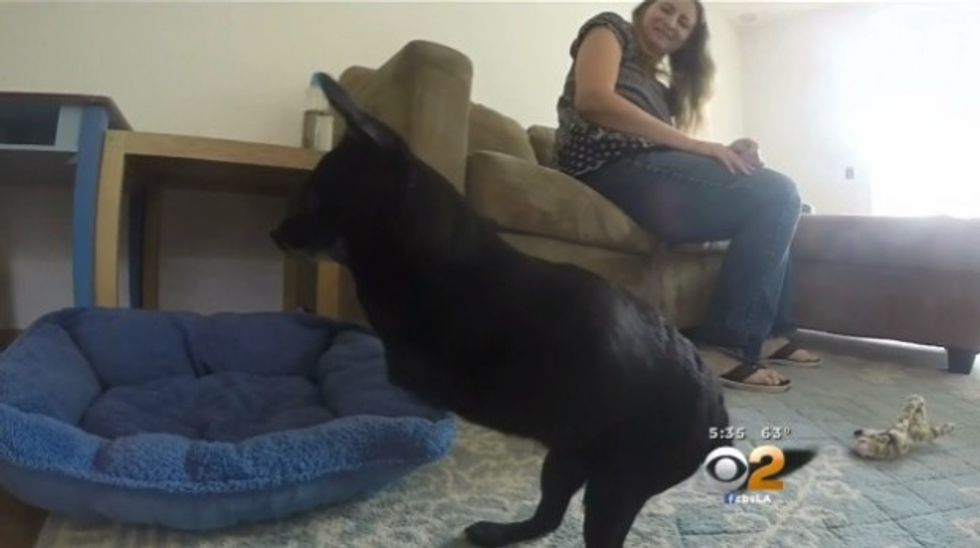 Image source: KCBS-TV
"We immediately clicked, and he's basically been with me ever since," Bocz told KCBS-TV.
Though Leo has managed to get by without too much trouble, Bocz said that his condition could make his older years more difficult. So she reached out to California State University, Channel Islands to see if the college could help.
"It was love at first sight. He's such a cuddly little guy. And I thought: 'Yeah, I'll help you with this.' Let's see what we can put together," Cal State, Channel Islands professor Phil Hampton told KCBS-TV.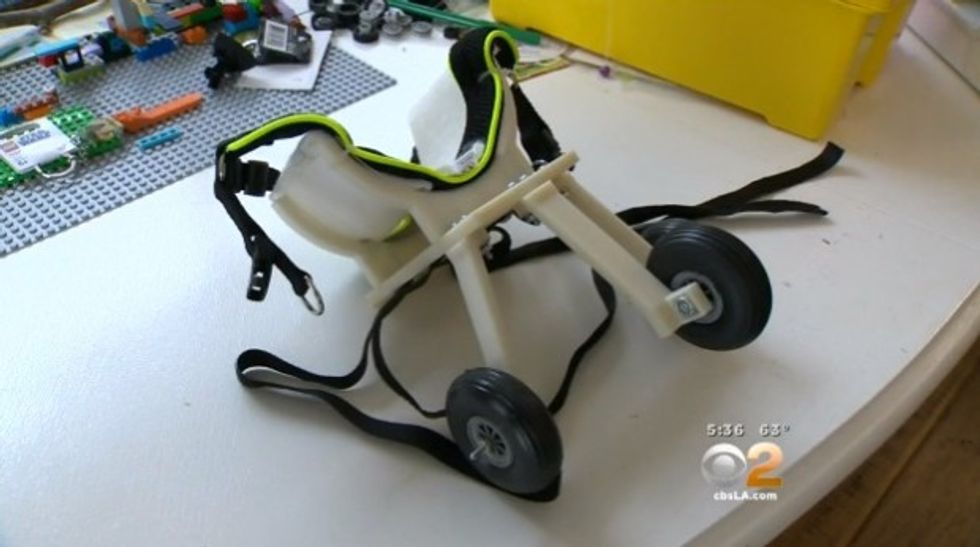 Image source: KCBS-TV
What they came up with was a genius innovation: a one-of-a-kind prosthetic device made with a 3D printer. After a few adjustments, Leo was running around like his other four-legged companions.
The concept for Leo's prosthetic was inspired by a standard wheelchair. The dog's shoulders rest in the custom harness, while his back legs are free, enabling him to run and play in a way that was formerly impossible.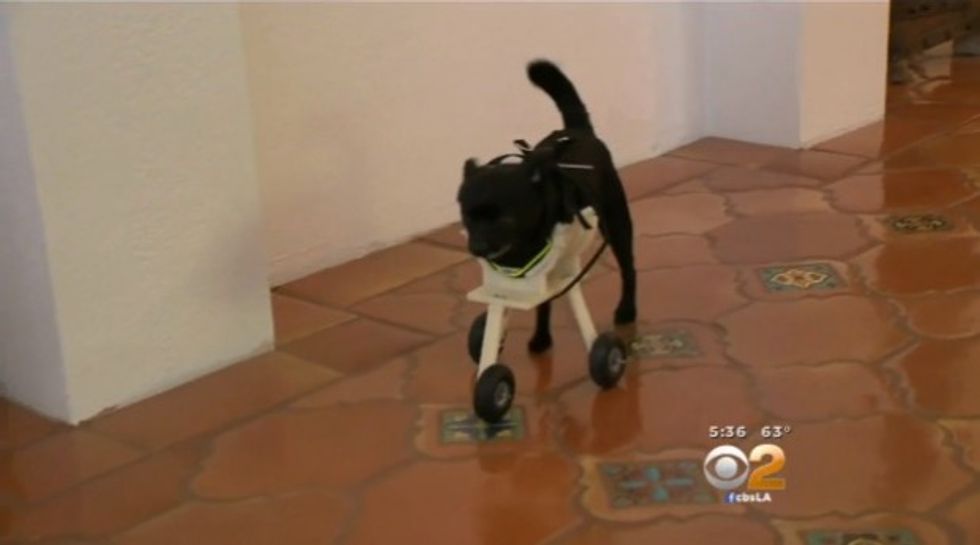 Image source: KCBS-TV
"It's like watching your child walk for the first time," Bocz said. "Just watching him actually use his back legs like regular walking motion and wagging his tail. I see the potential that lies ahead for him. I'm very, very happy."
Cal State, Channel Islands professors told KCBS-TV they plan to showcase their design online so that anyone with access to a 3-D printer will be able make similar prosthetics for their pets.
Watch:
(H/T: KCBS-TV)