A voter from Flint, Michigan, asked Sen. Bernie Sanders during Sunday's CNN Democratic presidential debate if "God is relevant," to which he responded, "yes."
The Vermont senator, who is Jewish, then went on to describe the one thing that "all religions hold dear."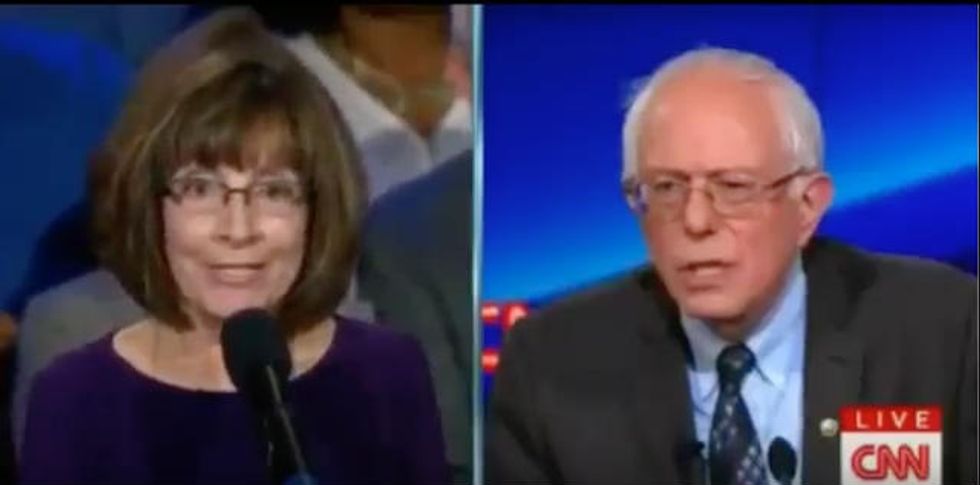 Image source: YouTube
"I think – well, the answer is yes," Sanders said at the Democratic presidential debate in Flint.
"And I think when we talk about God — whether it is Christianity or Judaism or Islam or Buddhism — what we are talking about is what all religions hold dear and that is to do unto others as you would like them to do unto you," Sanders added.
The self-described democratic socialist said individuals do not have the right, morally or ethically, to "turn our backs on those in Flint who have been poisoned by toxic levels of lead in the water.
"And what I believe, as the grandfather of seven beautiful grandchildren, I want you to worry about my grandchildren, and I promise you I will worry about your family," Sanders vowed. "We are in this together."