Just days after Caitlyn Jenner made favorable comments about Republican presidential candidate Ted Cruz, the reality TV star was seen sounding off on the season premiere of the show "I Am Cait" with some unflattering comments about Democratic candidate Hillary Clinton.
Speaking with other transgender friends who were planning to attend a Democratic debate, Jenner, 66, said, "It's the last place I want to be."
When challenged about being open to hearing both sides, Jenner responded, "I'm open" and admitted that both sides should be heard, but then made the less-than-favorable remarks about Clinton, the Daily Mail reported.
"We need both sides and if we're unfortunate enough get Hilary as our next president, we need her on our side," the reality TV star said. "Although she won't be. She couldn't care less about women. She cares about herself."
Jenner also defended Republicans, saying that they don't "hate trans people" or gays, and that their focus is on the economy.
"Republicans and conservatives are not these horrible people who are trying oppress people," Jenner argued. "They're just not talking about [trans issues]. For the Republicans it's not a big issue. The economy's the big issue. They're just worried about 18 trillion dollars of debt."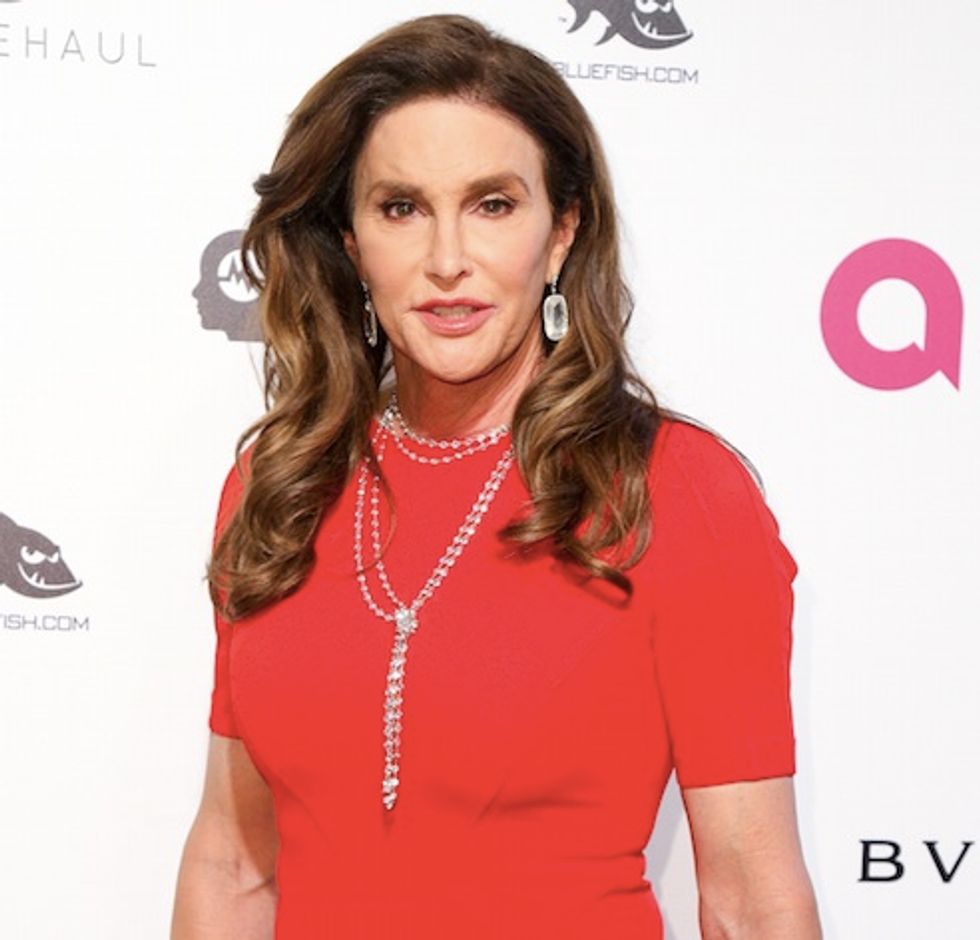 Caitlyn Jenner arrives at the 2016 Elton John AIDS Foundation Oscar Viewing Party at West Hollywood Park on Sunday, Feb. 28, 2016, in West Hollywood, Calif. (Photo by Rich Fury/Invision/AP)
As TheBlaze previously reported, Jenner, a life-long Republican, said, "I like Ted Cruz," in an interview last week with The Advocate.
"I think he's very conservative, and a great constitutionalist, and a very articulate man," Jenner said. "I haven't endorsed him or anything like that. But I also think, he's an evangelical Christian, and probably one of the worst ones when it comes to trans issues."
(H/T: Daily Mail)
--
Follow the author of this story on Twitter and Facebook: