© 2023 Blaze Media LLC. All rights reserved.
Over the weekend, many anti-fracking activists rallied together to remove FrackNation from Facebook. And it worked.
Facebook suspended a page set up by the pro-fracking group FrackNation for 24 hours over the weekend after activists who objected to the page issued a series of complaints, denying that the group was telling the truth about fracking, Breitbart reported.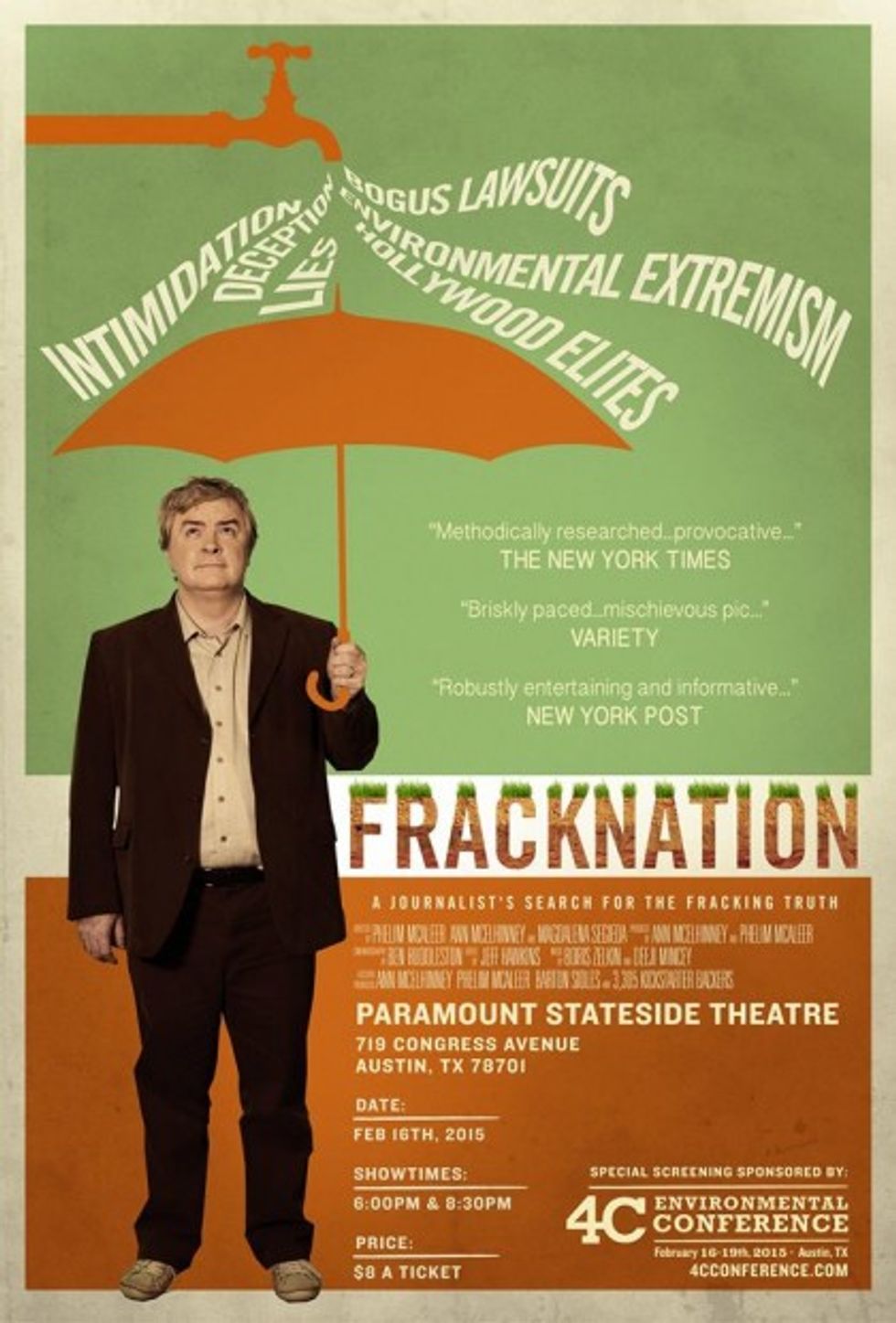 Image via Facebook/FrackNation
Filmmaker Phelim McAleer had been using the Facebook page as a platform for his reports on the Dimock water trial, which involves two Pennsylvania families who are suing an oil and gas company for millions of dollars, claiming that it polluted their water with fracking fluid.
The allegations received widespread coverage and were even repeated in the environmentalist movies "Gasland" and "Gasland 2." The case was also cited by celebrity activists Mark Ruffalo and Yoko Ono, making Dimock somewhat of a buzz word used to describe environmental disasters in general.
Now that the trial is finally underway, however, it is effectively unraveling the activists' cause. As it turns out, none of the claims made by the two families — the Ely family and the Hubert family — against Cabot Oil and Gas seem to be holding up to scrutiny.
Both families alleged to having suffered neurological, gastrointestinal and dermatological damage from drinking the water, though they've had to admit that there is no evidence. The families never saw a doctor about their ailments, even after claiming their children had been poisoned.
The Ely family even built a $1 million mansion on a property that was supposed to have toxic water running beneath its surface.
According to Breitbart, Monica Ely testified that she tried "not to involve our kids with this." Then the Cabot lawyers pointed out and produced photos that showed she had "brought them to press conferences, rallies with people like [actor] Mark Ruffalo, taken them to the Tribeca Film festival" and allowed them to be featured in the "Gasland" documentary.
And according to McAleer's original reports, expert witnesses such as professor Tony Ingraffea haven't added to the families' credibility:
Under skillful cross-examination, Professor Ingraffea was forced to admit that he's an anti-fracking and anti-fossil fuel "advocate." He denied being an activist, but his face fell when lawyers for Cabot asked to show the jury photographs of him speaking in front of anti-fracking signs and participating in an Artists Against Fracking press conference alongside Ruffalo, Lennon, and Ono.

Even the lawyer for the families, Leslie Lewis, blurted out in open court that she "wasn't thrilled" that the photos existed.
These developments have aggravated the well-funded anti-fracking crowd so much that over the weekend, many rallied together to remove FrackNation from Facebook. And for a time, it worked.
After many activists flagged McAleer's posts as "inappropriate," the social media site responded by placing the 24-hour ban on the account.
FrackNation reported Monday that the judge denounced the families' claims that fracking in Dimock has damaged their property values. Since drilling started, their property value has increased.
****BREAKING NEWS, BREAKING NEWS BREAKING NEWS****Judge Dismisses Claim by Dimock Plaintiff that fracking/drilling has...

Posted by FrackNation on Monday, March 7, 2016
In the aftermath of the ban, McAleer has requested that people show their support for his efforts by going to the FrackNation page and liking and sharing his posts.
(H/T: Brietbart)
Want to leave a tip?
We answer to you. Help keep our content free of advertisers and big tech censorship by leaving a tip today.
more stories
Sign up for the Blaze newsletter
By signing up, you agree to our
Privacy Policy
and
Terms of Use
, and agree to receive content that may sometimes include advertisements. You may opt out at any time.