Islamic State group militants beheaded a teenager in Syria on Saturday after accusing him of apostasy for missing Friday prayers, a Kurdish news agency reported, citing eyewitnesses.
ARA News reported Sunday that the 16-year-old was arrested after he missed the Friday congregational prayer, a service that is mandated for Muslims in the Koran.
"The teenage boy, who faced charges of apostasy, was beheaded in front of a huge crowd in central Jarabulus on Saturday," local media activist Nasser Taljbini told ARA News, referring to a Syrian city near Aleppo.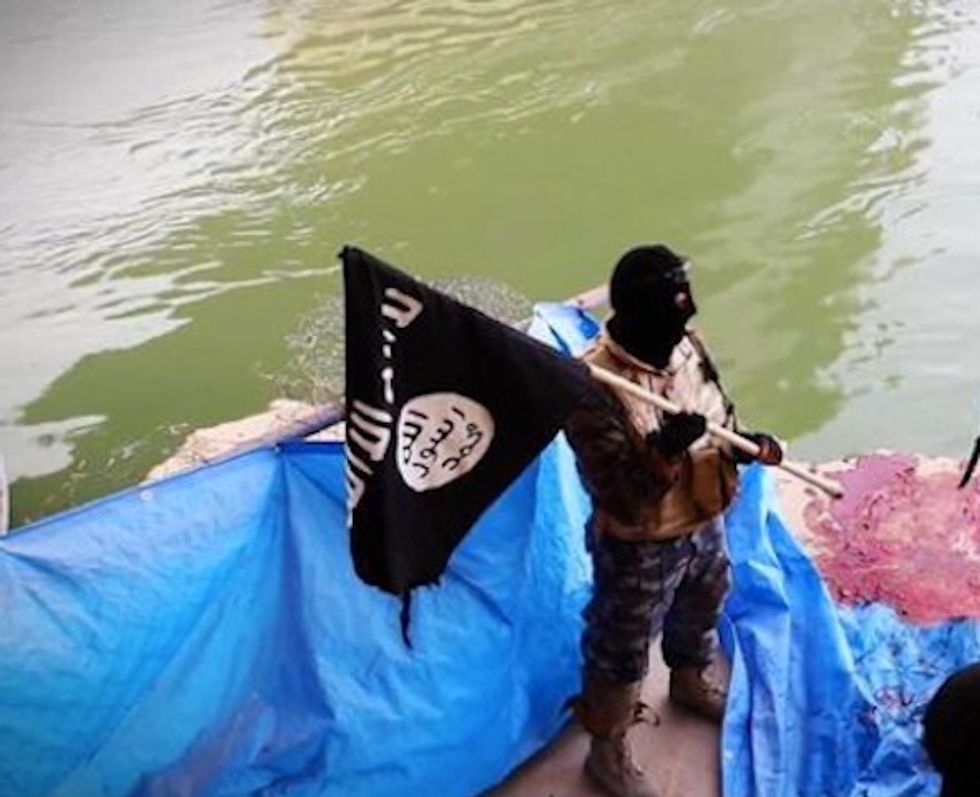 Islamic State fighter holds the jihadist group's black flag. Eyewitnesses told a Kurdish news agency that the jihadist group executed a Syrian teenager after he missed Friday prayers. (Image source: YouTube, File)
"Before carrying out the execution, a Sharia official read a statement issued by the ISIS Sharia Court, vowing everyone who misses prayers at the mosque to face a similar punishment," an eyewitness who spoke on condition of anonymity told ARA News.
Taljbini said that the youth "was given a short trial that lasted only a few minutes, and was then led away to the town square where he was beheaded in front of a large audience who had gathered to watch the execution."
The Jerusalem Post, citing another Kurdish report, added that the teen was arrested by the Islamic State's secret police service when he was hiding at a relative's house.
A similar incident came to light in January when the Kurdish news outlet reported that a 14-year-old boy had been beheaded for missing Friday prayers. In that case, eyewitnesses said that his parents were forced to watch the execution.
ANA noted that the central mosque in Jarabulus is used by pro-Islamic State group clerics to promote the jihadist organization's efforts at establishing an Islamic caliphate.