Bicycle racer and self-proclaimed "endorphin junkie" Oleksiy Mishchenko had a close call with a very energetic ostrich while out on a warm-up bike ride in South Africa ahead of last week's Cape Argus Tour.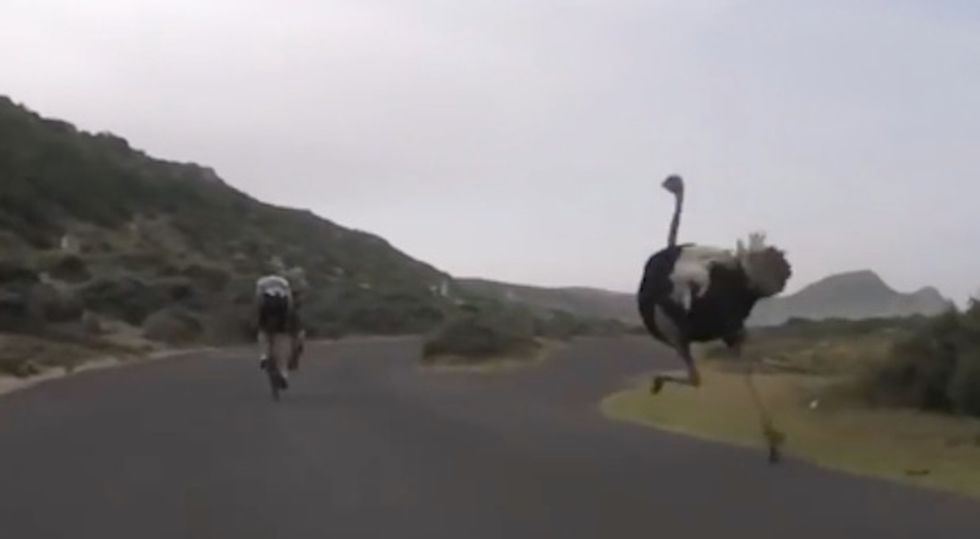 Image source: YouTube
Mishchenko and some friends were riding toward the Cape of Good Hope on an empty road when an ostrich decided to chase them.
He was a little scared at first, but Mishchenko says he was laughing as the big bird kept up with the riders while their speeds approached just over 30 mph.
Eventually, the ostrich gave up, ending the crazy chase after about a minute.
On his YouTube page, Mishchenko speculated on why the ostrich tried to run down the bikers: "My guess he wanted to show off in front of his girlfriend, I bet she was very impressed!"
Watch.
—
Follow the author of this story on Twitter and Facebook: