SUNOL, Calif. (AP) — Authorities say a commuter train traveling from San Jose to Stockton in Central California derailed Monday night and the front car fell into a creek, injuring at least 10 people.
Sunol Update: all passengers have been removed from derailed train & are being assessed.

— Alameda County Fire (@Alameda County Fire)1457411655.0
Alameda County Sheriff's Department spokesman Sgt. J.D. Nelson says the train car is partially submerged in water and crews are working to get people out.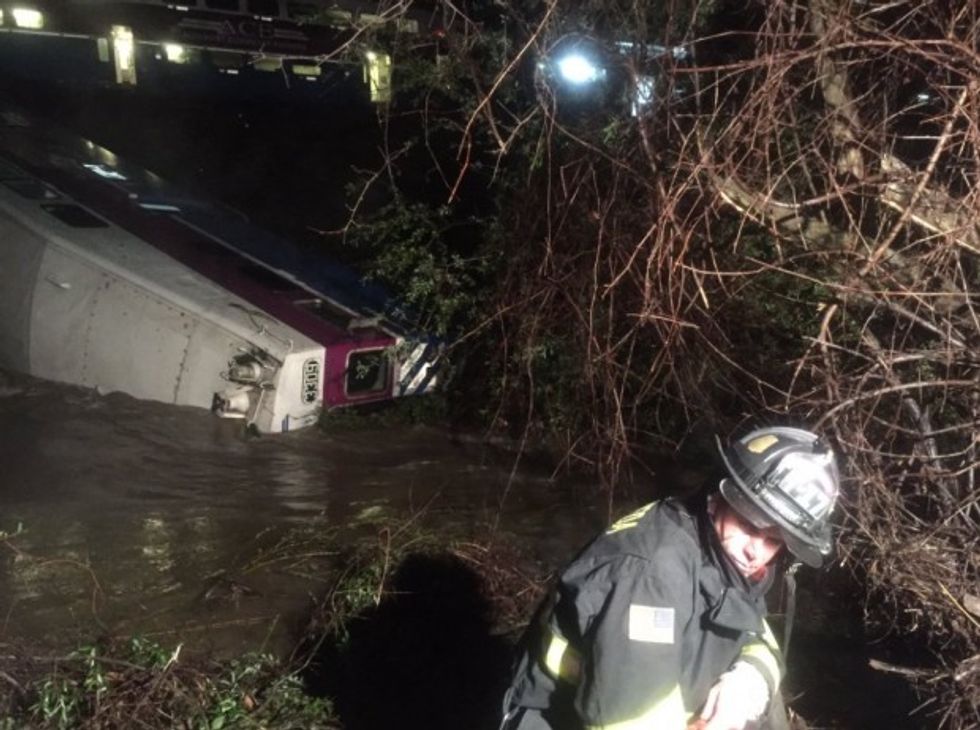 Image source: Alameda County Fire Department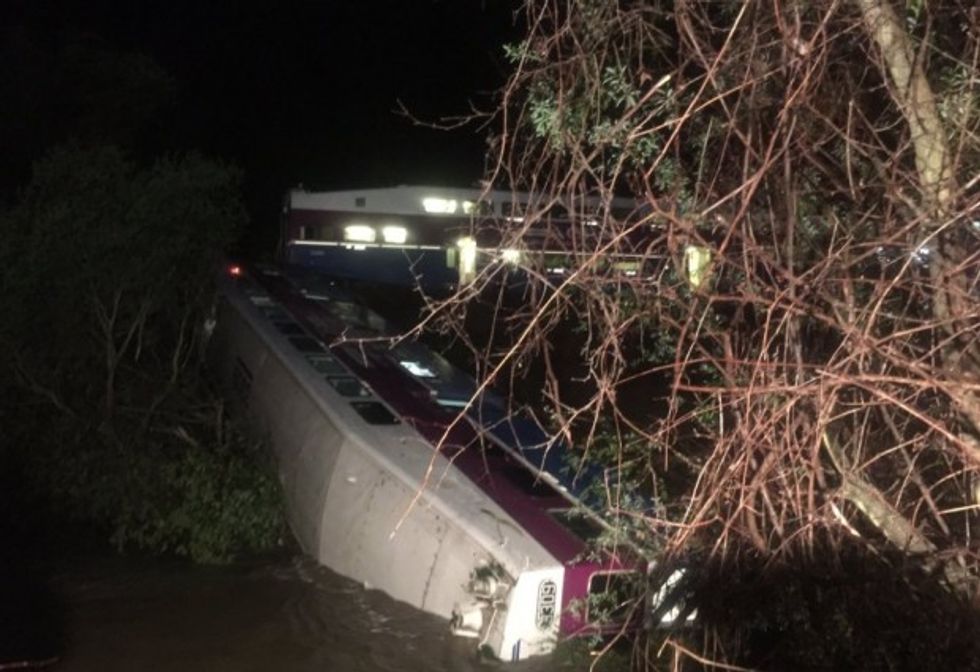 Image source: Alameda County Fire Department
Nelson says the Altamont Corridor Express (ACE) train No. 10 went off the tracks near Niles Canyon Road in Sunol, a rural area of Alameda County about 45 miles east of San Francisco.
Images posted on Twitter by Alameda County Fire shows one car on its side about half-submerged in the creek water.
Officials say it was raining heavily in the area at the time of the accident.
—