It had all the appearances of a routine traffic stop.
In fact, Officer Brad Gentry's tone of voice when he approached the vehicle on a snowy Battle Creek, Michigan, street just after 3 p.m. Saturday was as casual as you can get.
"What's up, man?" Gentry asked at the driver's side window.
The driver answered with gunfire toward Gentry's head.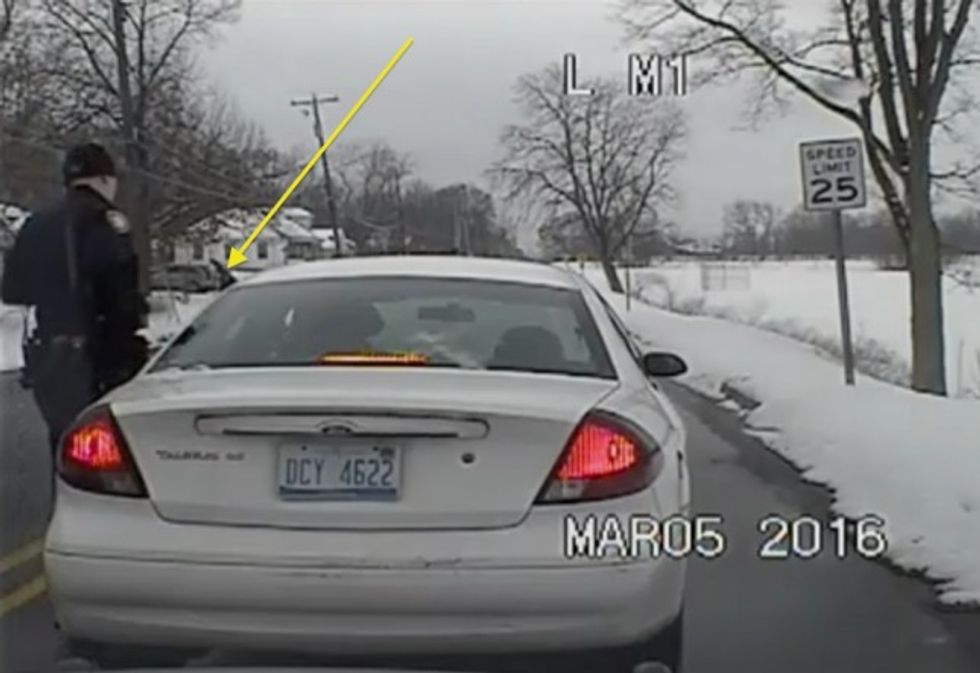 Image source: WOOD-TV
The bullet missed, but the officer was momentarily deafened. Dashcam video of the incident, released Monday by the Battle Creek Police Department, showed Gentry stumbling back toward his cruiser and returning a flurry of shots at the fleeing vehicle.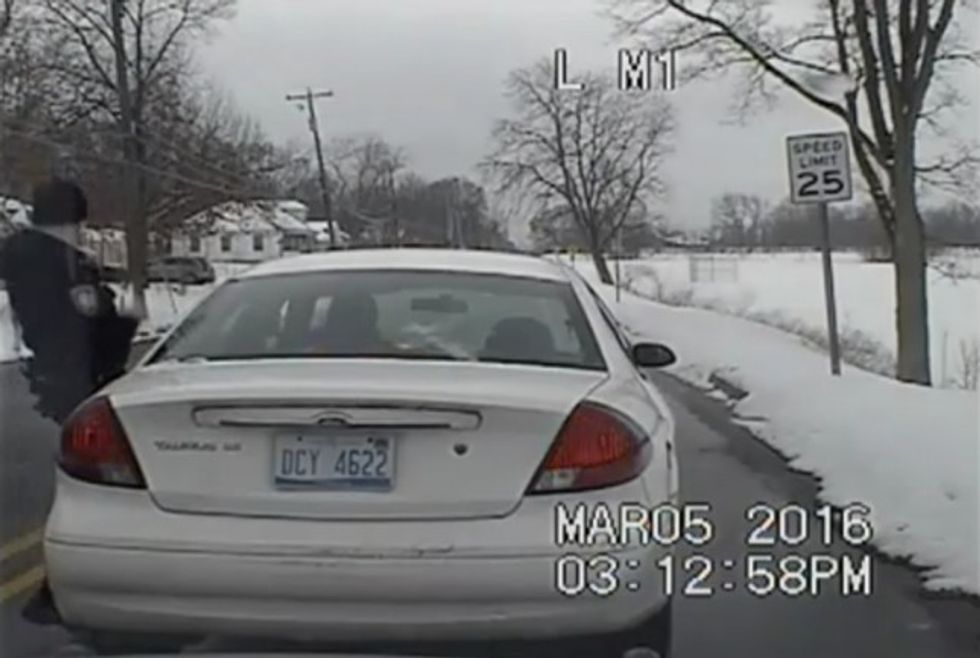 Image source: WOOD-TV
"Shots fired, shots fired!" he yelled into his radio.
The dashcam clip documented the ensuing chase as the driver attempted to elude Gentry for several minutes through mostly residential streets at speeds as high as 70 miles per hour. The suspect weaved around vehicles, nearly colliding with a few and spinning out on a street late in the chase.
Gentry described the chase on radio, alerting dispatch where the suspect was headed and noting he could "barely hear my radio." At one point a voice on the radio ordered, "If anybody can take that car out, do it."
Soon other patrol cars were seen joining the pursuit and that's where the clip ends.
According to WOOD-TV, the suspect ditched his vehicle, took off on foot, dropped his gun into a snow bank and then took cover in his mother's home about a mile from the spot where he was pulled over. A standoff ended around 7 p.m. when a police K-9 bit the suspect, the station said.
Battle Creek Police Maj. Jim Grafton told WOOD that Gentry "did outstanding. I'm proud of him, I'm proud of our department — the way that we responded, the way that we handled it. ... It was a safe resolution after a very deadly situation."
Gentry, who's been with the department for two years, is recovering.
"He's not back on the job. He will be soon," Grafton told WOOD. "We're just thankful that he's able to return back to the job. After that incident, he returned home safely to his friends and family."
"It's a scary situation where you have, all of a sudden, in the blink of an eye, no time to react, that you have a shot being fired off right near your head." Grafton added to the station. "If he would've been hit, I don't even want to go down that road."
Darriyone Zamone Clark-Brown, 21, was arraigned Monday on charges of assault with intent to murder, carrying a concealed weapon, felony firearm, fleeing and eluding, resisting, obstructing or assaulting an officer and driving without a license. He was taken to a hospital for the dog bite, the station said.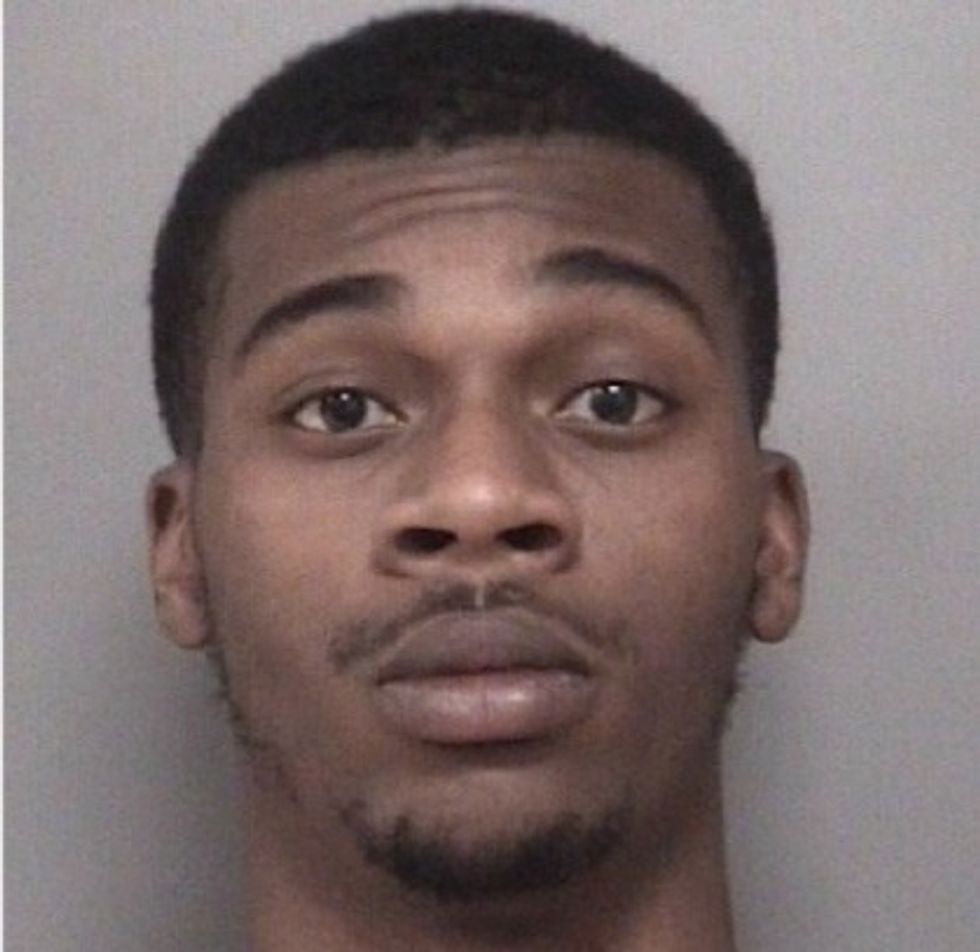 Darriyone Zamone Clark-Brown (Image source: Calhoun County Jail)
Clark-Brown faces a maximum sentence of life in prison. Prior to the incident he had no significant criminal record other than driving infractions, WOOD reported. He was taken to jail on a $250,000 bond.