NEW YORK (TheBlaze/AP) — Federal prosecutors in Manhattan will not bring criminal charges in the case of an unarmed black teenager who was shot to death in his home by a white New York City police officer, officials said Tuesday.
The U.S. attorney's office said prosecutors found insufficient evidence to pursue federal charges in the 2012 death of Ramarley Graham and have officially concluded their investigation. The 18-year-old was shot in the bathroom of his Bronx home by an officer who had barged inside during a drug investigation. He was killed in front of his grandmother and 6-year-old brother.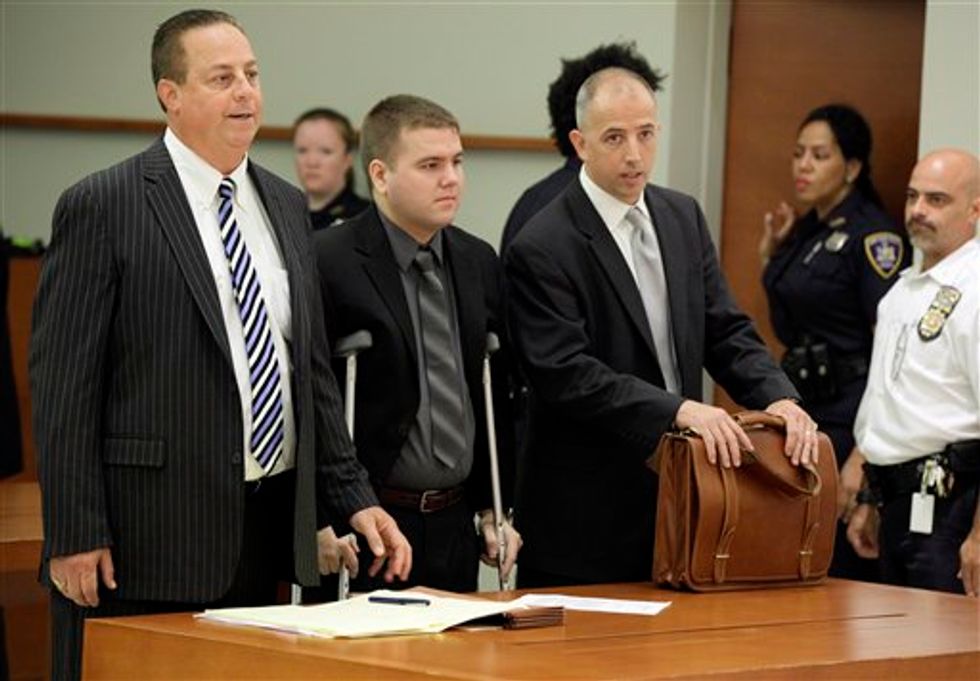 New York City police officer Richard Haste, center, is arraigned in Bronx Supreme Court, in New York June 13, 2012, in the death of 18-year-old Ramarley Graham. The shooting stemmed from an NYPD investigation in February of street corner drug dealing. Police pursued Graham into his home. He was shot once at close range as his grandmother and 6-year-old brother stood nearby. (AP Photo/Richard Drew, Pool)
In a statement Tuesday, U.S. Attorney Preet Bharara said his office conducted a thorough and independent investigation but determined "there is insufficient evidence to meet the high burden of proof required for a federal criminal civil rights prosecution."
Prosecutors have said police first encountered Graham when they spotted him and two other people walking into a Bronx bodega in the afternoon of Feb. 2, 2012, and then immediately walking out. The officers, who were conducting a street narcotics investigation, said they saw Graham adjusting his waistband and told fellow officers they believed he had a gun. Police followed him to his Bronx home. An officer made his way into the home and forced his way into a bathroom and shot Graham once.
Richard Haste, the officer who shot Graham, said he fired his weapon because he thought he was going to be shot. No weapons were found in the apartment.
Haste was initially indicted in the Bronx on a state manslaughter charge, but a judge dismissed the case after determining that prosecutors improperly instructed grand jurors. A new grand jury declined to re-indict the officer.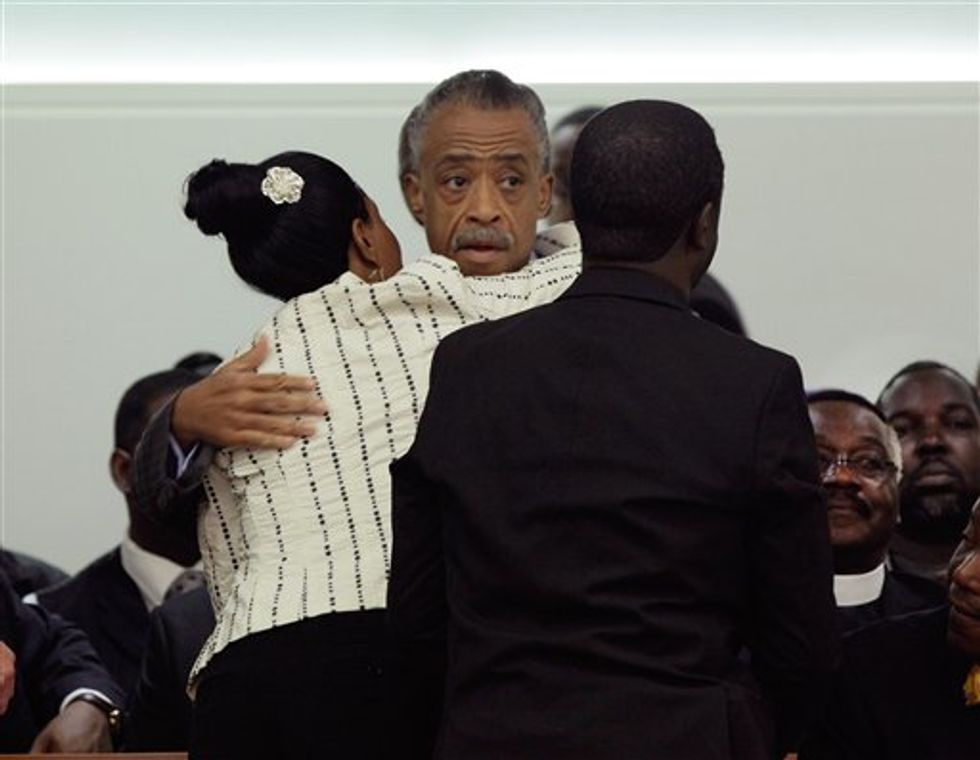 The Rev. Al Sharpton, center, is embraced by Constance Malcolm, mother of 18-year-old Ramarley Graham, in Bronx Supreme Court in New York June 13, 2012. (AP Photo/Richard Drew, Pool)
After the shooting, Haste was stripped of his badge and gun and assigned to the department's fleet services division, officials said, but an internal disciplinary proceeding against him has been on hold pending the outcome of the federal investigation.
"He's gratified that the federal government has properly determined that there were no civil rights violations," Haste's attorney, Stuart London, said. "There never were any winners in this case because there was a loss of life."
Graham's family received a $3.9 million settlement from New York City. An attorney for Graham's family did not immediately respond to a message seeking comment Tuesday.
Back in 2013, the Rev. Al Sharpton, accompanied by the major candidates for New York City mayor, led a rally in support of Graham's mother following a grand jury's decision not to re-indict Haste.
Graham's death has been cited during numerous demonstrations after grand juries in Missouri and New York declined to indict police officers in the deaths of Michael Brown in Ferguson, Missouri, and Eric Garner on Staten Island. The deaths fueled a national conversation about policing and race.