Liberal commentator Keith Olbermann announced Tuesday that he would move out of a New York City building bearing Trump's name.
Olbermann made the announcement in an opinion piece published in The Washington Post.
"Okay, Donnie, you win," he wrote. "I'm moving out."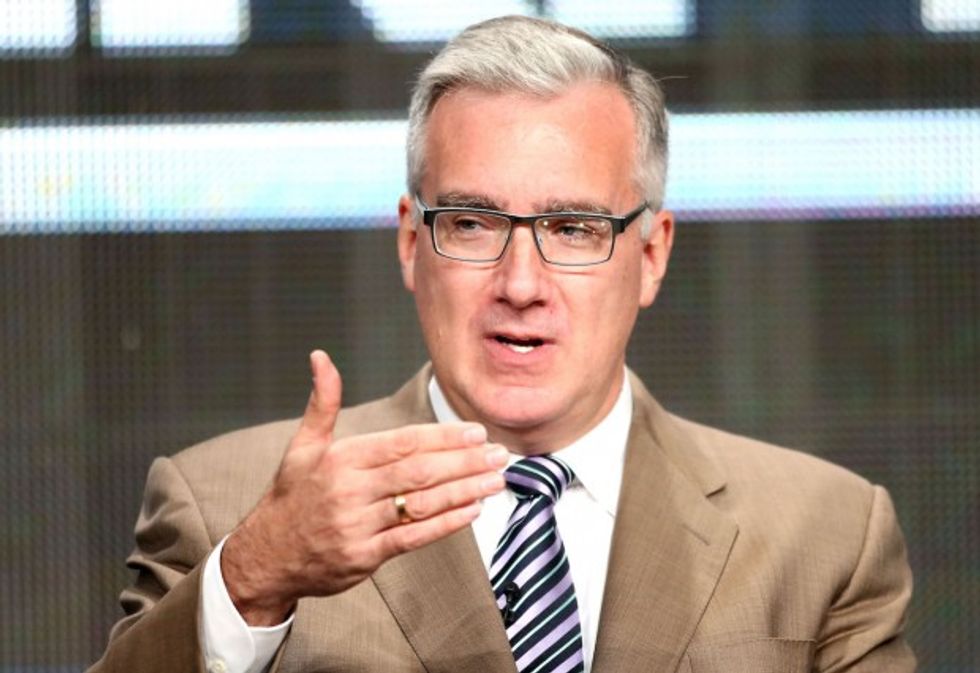 Frederick M. Brown/Getty Images
Olbermann, who contended that Trump had "degraded the public discourse and nation itself," wrote that he could no longer live in a Trump building.
"Nine largely happy years with an excellent staff and an excellent reputation (until recently, anyway) — but I'm out of here," he wrote.
"I can't hear, or see, or say that name any longer without spitting," he added. "Frankly, I'm running out of Trump spit."
—
Follow the author of this story on Twitter and Facebook: