Real estate mogul Donald Trump maintained a lead over his GOP rivals in a new Wall Street Journal/NBC News poll released Tuesday, but the race has tightened.
The brash billionaire earned 30 percent of support from the 397 Republican primary voters surveyed March 3-6.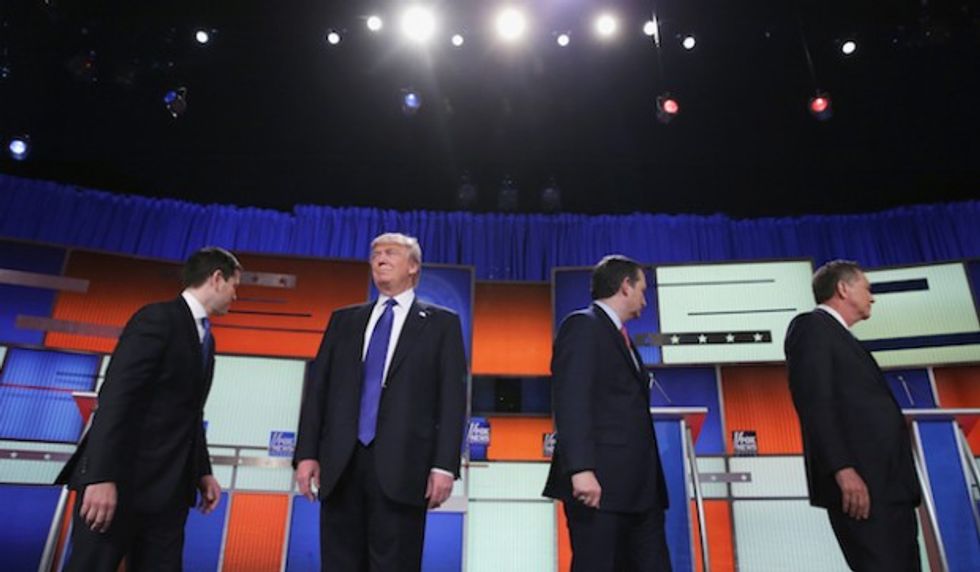 Chip Somodevilla/Getty Images
Not far behind Trump was Texas Sen. Ted Cruz, who came in second in the poll with 27 percent — a statistical tie with Trump since the poll had a margin of error of plus or minus 4.9 percent.
Ohio Gov. John Kasich placed third with 22 percent of support and Florida Sen. Marco Rubio finished last with 20 percent.
—
Follow the author of this story on Twitter and Facebook: