After skydiving for his 90th birthday in 2014, former President George H.W. Bush made it clear he's up for anything.
Despite being in a wheelchair, the 91-year-old onetime commander in chief took to the pitcher's mound Saturday to throw out the first pitch at a game between the Texas A&M Aggies and the Yale University Bulldogs, his alma mater.
President Bush fires to the plate...and it's right down the middle. What a moment in Aggieland! pic.twitter.com/OXEeZBVnrK

— TexAgs (@TexAgs) March 5, 2016
During his time at Yale, the 41st president was a first baseman and team captain for the Bulldogs.
Right before he delivered his pitch, Bush signaled that he was about to throw a curve ball, something the former president knows is not easy to do.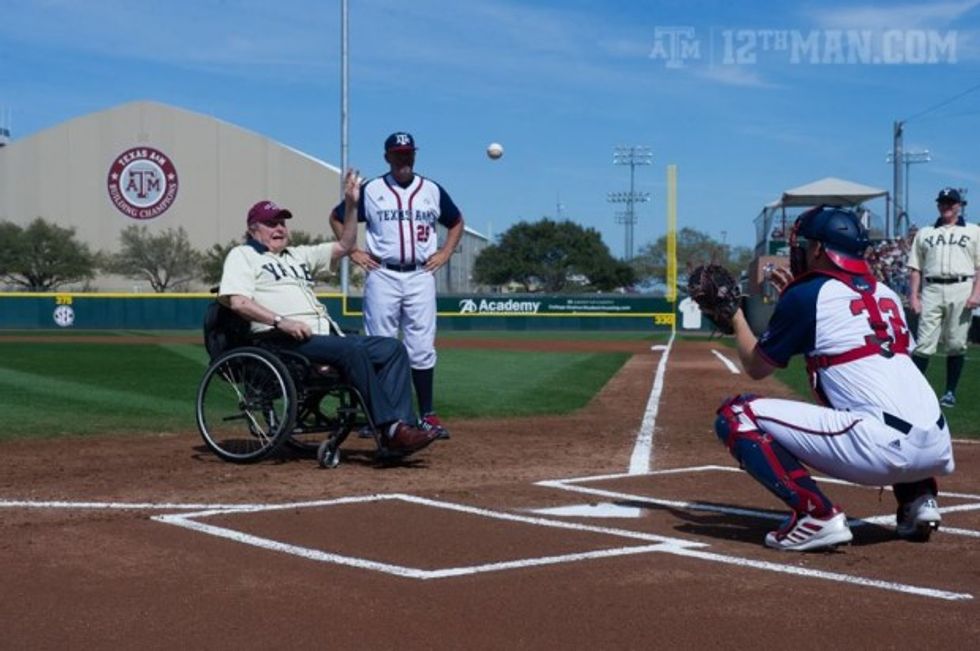 President George H.W. Bush throws out the first game pitch. (Image: Facebook/Texas A&M)
The presidential pitch to the Aggies must have been a good luck charm for Texas A&M, who beat the visiting Bulldogs 13-0.
In honor of Bush, whose presidential library sits on the Texas A&M College Station campus, the Aggies' groundskeepers cut a "41" into the outfield and the baseball team presented the beloved leader with commemorative vintage jerseys.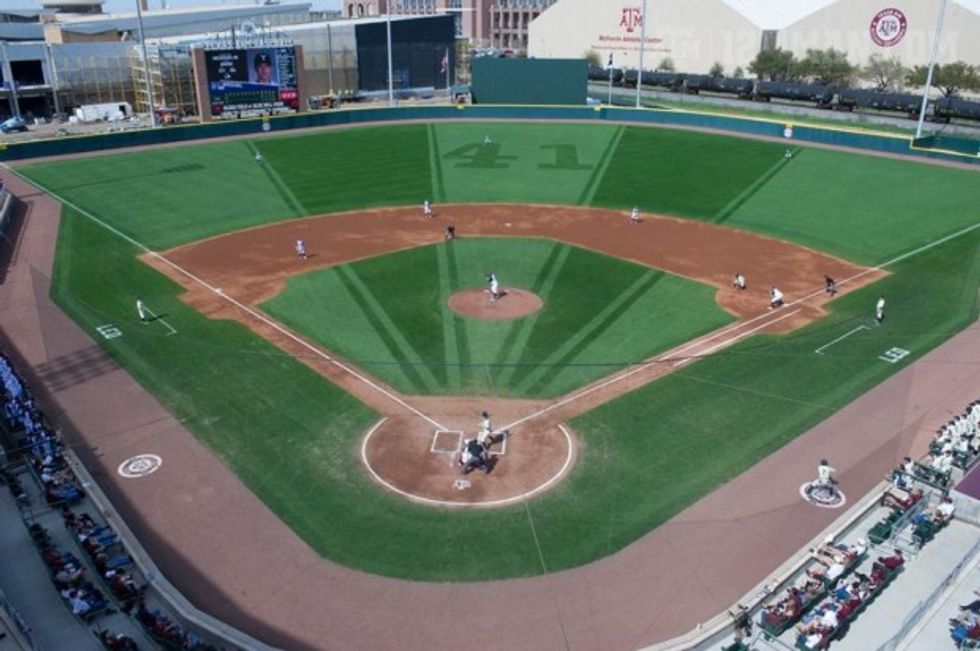 Texas A&M groundskeepers cut commemorative "41" into the outfield in honor of President George H.W. Bush. (Image: Facebook/Texas A&M)
As the baseball teams took photos with Bush, one audience member shouted, "Welcome home, Mr. President," and the crowd erupted into applause.
Video: George H.W. Bush receives a 'Welcome home Mr. President!' at Texas A&M's Blue Bell Park: pic.twitter.com/lT083hCqZz

— Brent Zwerneman (@BrentZwerneman) March 5, 2016
—
Follow the author of this story on Twitter: