A California woman said a trip to the hair salon nearly cost her her life.
Elizabeth Smith, 48, visited a San Diego hair salon two years ago. Two weeks later, doctors told her she'd suffered a stroke that might have been linked to that visit.
Smith told KCBS-TV that doctors concluded it was the position of her head in a wash basin that likely caused a blood clot, which led to the stroke.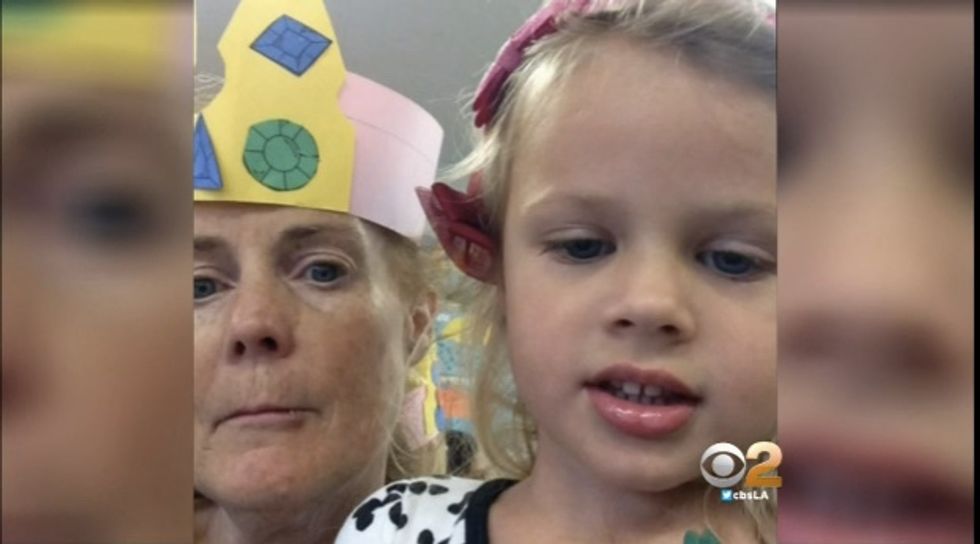 Image source: KCBS-TV
"Initially, I couldn't walk at all. It hit both sides of my body but more my left. I couldn't move my left arm at all," she said in an interview. "It was just utter disbelief. How could that happen to me?"
Smith said her doctors informed her that the rare condition has name: beauty parlor stroke syndrome.
According to Neurologist Clifford Segil of Providence St. John's Health Center, beauty parlor stroke syndrome can happen when a person's neck is hyperextended.
"When a patient is leaning their head back, you could possibly tear or irritate these posterior circulation or have these kind of strokes," Segil told KCBS.
To prevent situations like Smith's, doctors recommend using towels to prop up the head so it's tilted no more than 20 degrees or flip one's hair over a rinse facing down.
Now, two years after the stroke, Smith said she still experiences frequent dizziness and vision loss. She told KCBS that just a few days ago, she took a spill that left her with a black eye.
Smith said her doctors told her that if she suffers a second stroke, she could die.
She is now in the process of suing the salon and warns others to be mindful of the doctor-recommended salon precautions.
Watch:
(H/T: KCBS-TV)