One issue was the center of attention as the world's top executives and members of the Republican establishment flew to a private island resort over the weekend to attend the American Enterprise Institute's annual World Forum, according to The Huffington Post.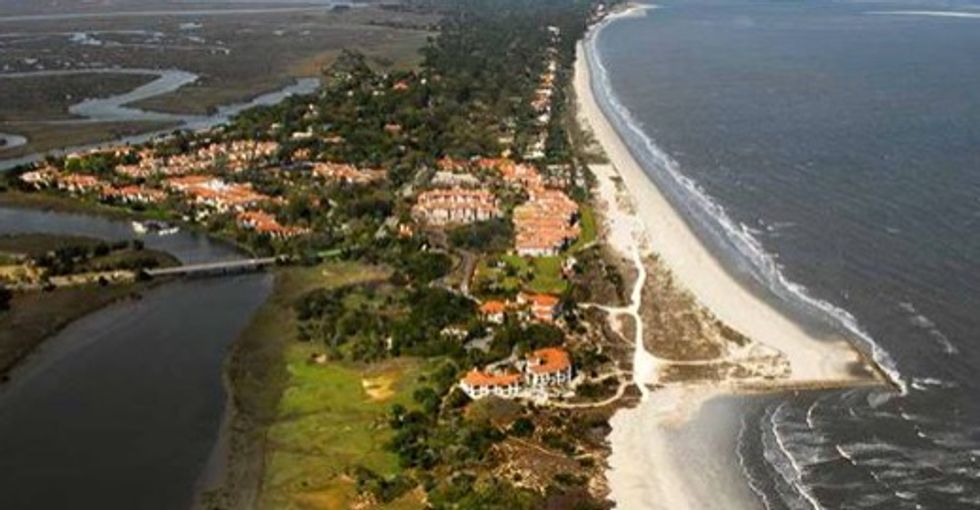 Sea Island. (Image source: SeaIsland.com)
The "main topic"?
Discovering a way to stop Republican front-runner Donald Trump, the liberal website reported, citing sources familiar with the meeting.
According to The Huffington Post, Apple CEO Tim Cook, Google co-founder Larry Page, Tesla and SpaceX CEO Elon Musk, Senate Majority Leader Mitch McConnell (R-Ky.), House Speaker Paul Ryan (R-Wisc.) and Karl Rove were all attendees of the World Forum — an annual event hosted on Sea Island which is located off the coast of Georgia.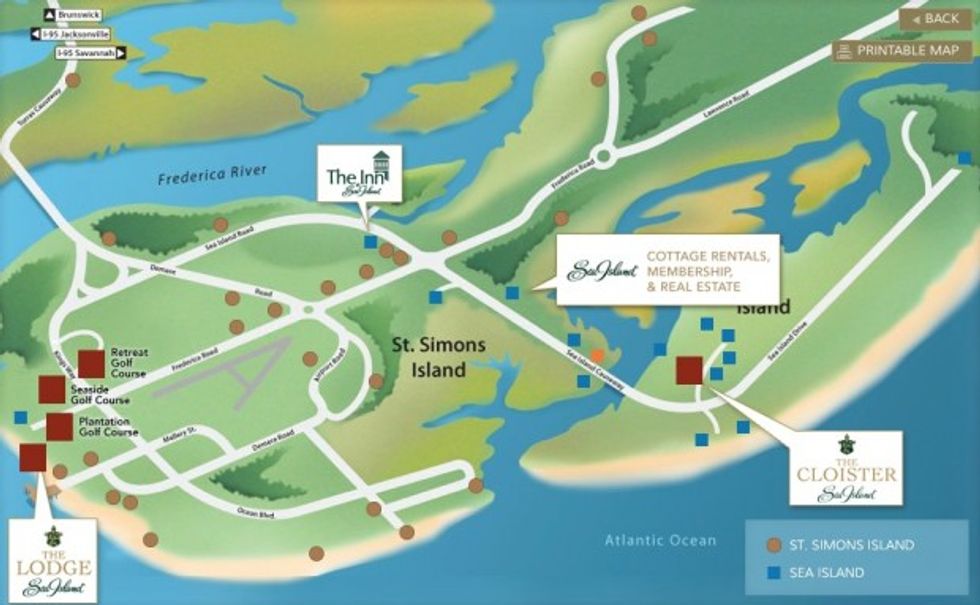 Map of Sea Island (Image source: SeaIsland.com)
"A specter was haunting the World Forum--the specter of Donald Trump," Bill Kristol, also an attendee, wrote in an email, according to The Huffington Post. "There was much unhappiness about his emergence, a good deal of talk, some of it insightful and thoughtful, about why he's done so well, and many expressions of hope that he would be defeated."
"The key task now, to once again paraphrase Karl Marx, is less to understand Trump than to stop him," Kristol reportedly added.
The report said that Rove delivered a presentation on focus group findings that suggested Trump's greater weakness was whether voters considered him presidential.
Other topics were also discussed at the secretive meeting, according to The Huffington Post, such as the fight over whether Apple should be legally compelled to unlock the San Bernardino terrorist's iPhone.
—
Follow the author of this story on Twitter and Facebook: