Republican presidential contender Marco Rubio said Wednesday in an interview set to air on the Fox News Channel that he would reconsider personally attacking 2016 rival Donald Trump.
"I'd do it differently," the Florida senator told anchor Megyn Kelly, according to a transcript provided to TheBlaze. "I really would."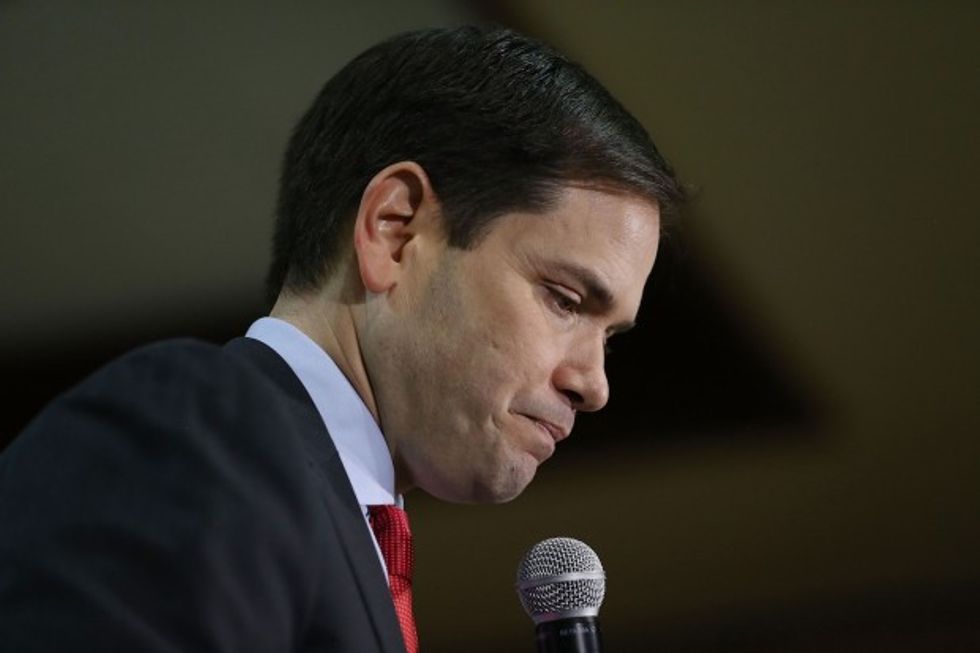 Joe Raedle/Getty Images
"The reason — my kids were embarrassed by it. My wife didn't like it," he added. "I don't think it reflects good. That's not who I am. That's not what my campaign is going to be about or will ever be about again."
After months of not going after Trump, Rubio decided to make a change last month. At rallies, the senator sharply criticized Trump as a "con man" and joked about his physical appearance — something he said Wednesday he now regrets.
"I'm not telling you he didn't deserve it, but that's not who I am and that's not what I want to be," he said. "Honestly, I want to be a good example. I want my kids to be proud of me and I don't think it reflected well on my faith. And so I felt bad about that."
Rubio's hour-long interview with Kelly was scheduled to air 11:00 p.m. ET.
—
Follow the author of this story on Twitter and Facebook: