Dr. Tony Evans, pastor of Oak Cliff Bible Fellowship in Dallas, Texas, believes that the societal problems facing the U.S. are "fundamentally spiritual" in nature, telling TheBlaze that the breakdown of the family is the "single greatest" cultural crisis that we face.
Evans — who has been called one of the most influential pastors of the last 50 years — is joining other well-known faith leaders like the Rev. Samuel Rodriguez, Anne Graham Lotz and Max Lucado for "The Gathering," a Sept. 21 event in Dallas that he said will help "churches come together on a national scale to invite God's manifest presence back in our midst."
"I believe that what we're facing as a country is fundamentally spiritual, although it works itself out in the other dimensions," he said.
Evans, who believes that the church must come together to help the "fraying culture," said that the Dallas-based event will be simulcast throughout the U.S. in an effort to encourage churches to engage in discipleship, while helping people learn to "view all of life from God's perspective."
Listen to Evans at the 38:30 mark below:
Another goal is for churches to extend their reach beyond their walls in an effort to do good in their local communities.
"If every school got adopted by a church ... then you're doing something good for the community," Evans said, citing just one example of community engagement. "And you're not just viewed as a religious entity that is self-contained."
The renowned pastor also spoke about the biggest cultural issue that he sees confronting both the church and the nation at large: the breakdown of the institution of marriage.
[sharequote align="center"]"What were facing as a country is fundamentally spiritual..." -Dr. Tony Evans [/sharequote]
"The breakdown of the family is probably the single greatest institutional breakdown, because everything else in society is counting on it," Evans said, noting that crime, the economy and other societal elements are impacted "when the family breaks down and is redefined."
He's hoping that "The Gathering" can offer an opportunity for churches to come together and make a major impact during a time in America when many Christians feel that the culture is in disarray.
With that in mind, Evans said that it is time to consider "what are we going to do that is beneficial to the culture, that is right and good but that is also clear and unapologetic?"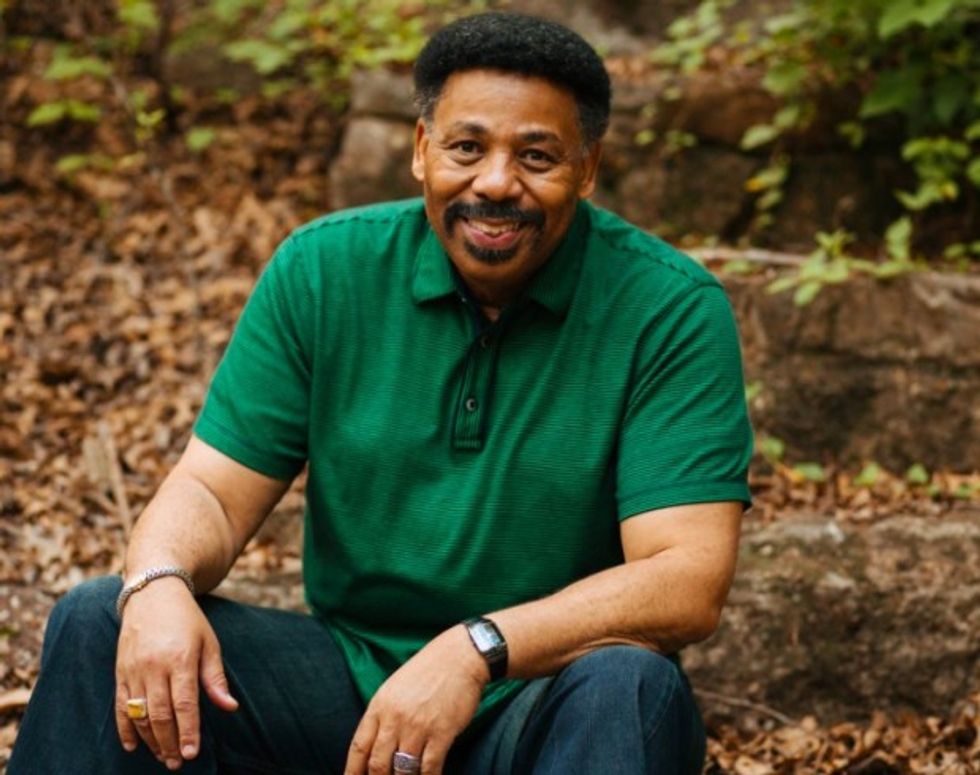 Dr. Tony Evans (Facebook/Dr. Tony Evans)
Speaking also about the divisiveness that seems to be plaguing society at every level — culturally, politically, theologically — Evans explained that unity only unfolds when there is a "oneness of purpose"
"When there are competing purposes you naturally have a division that occurs, whether it's in a marriage or whether it's in a nation," he said. "It's getting us on the same visionary, purposeful page that overrides [the division]."
Evans continued, "As bad as things are, they really open up a door and a window for leadership."
Find out more about "The Gathering" here.
--
Follow the author of this story on Twitter and Facebook: