Republican front-runner Donald Trump threatened China Thursday with a 45 percent tax on its goods if the country's leaders choose not to "behave."
Trump's comments came after 2016 rival Ted Cruz used his proposed tariff on foreign goods as an example to show his solutions "don't work."
The real estate mogul responded to Cruz by arguing that the "45 percent tax is a threat."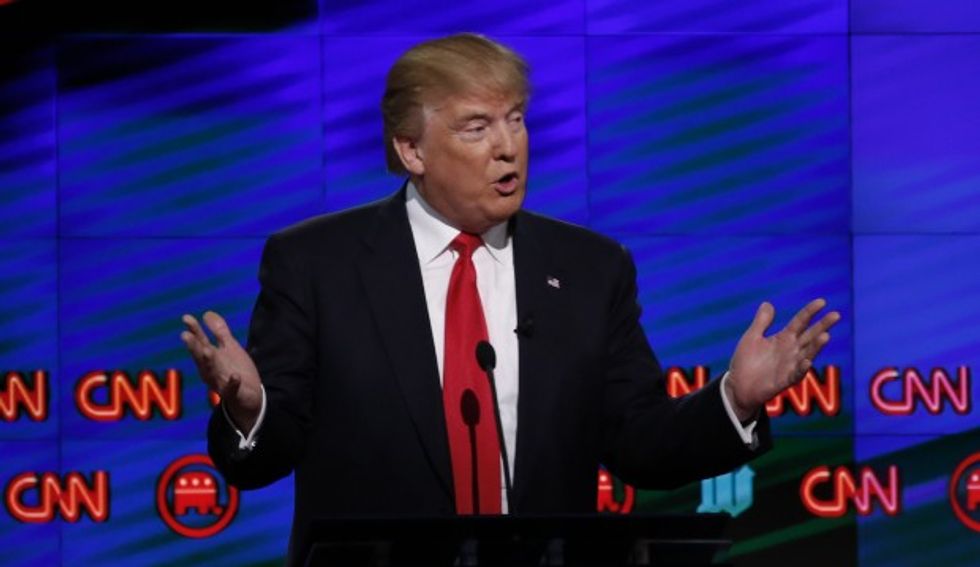 RHONA WISE/AFP/Getty Images
"It was not a tax, it was a threat," he said. "It will be a tax if they don't behave. Take China as an example. I have many friends, great manufacturers, they want to go into China. They can't. China won't let them. We talk about free trade. It's not tree free trade, it's stupid trade."
He added, "The 45 percent is a threat that if they don't behave, if they don't follow the rules and regulations so that we can have it equal on both sides, we will tax you. It doesn't have to be 45, it could be less. But it has to be something because our country and our trade and our deals and most importantly our jobs are going to hell.​​"
—
Follow the author of this story on Twitter and Facebook: