When abortion survivor Gianna Jessen was recently asked during an interview at CPAC how the media react to her story, she candidly said that most outlets simply choose to ignore her and her harrowing ordeal.
"They just try to ignore me. That's been their strategy, because I don't think they can really say anything to me," Jessen told MRC TV. "So, their strategy has been, 'We're just gonna not talk to her pretty much at all."
She continued, "But I still get around."
Watch her remarks below:
As TheBlaze has reported, Jessen, who is now a pro-life advocate, is a survivor of an attempted saline abortion. She has gained notoriety by sharing her story across the nation over the years; the film "October Baby" was inspired by her personal ordeal.
"Gianna was bathed in a burning saline solution, but she overcame to enter the world," her bio reads, in part. "Two months premature and weighing just two pounds, she spent her first few months in a hospital. From there, she entered the foster care system."
Last September, Jessen testified before the House Judiciary Committee in an effort to try and strip Planned Parenthood of federal funding, sharing how her mother had unsuccessfully attempted to abort her.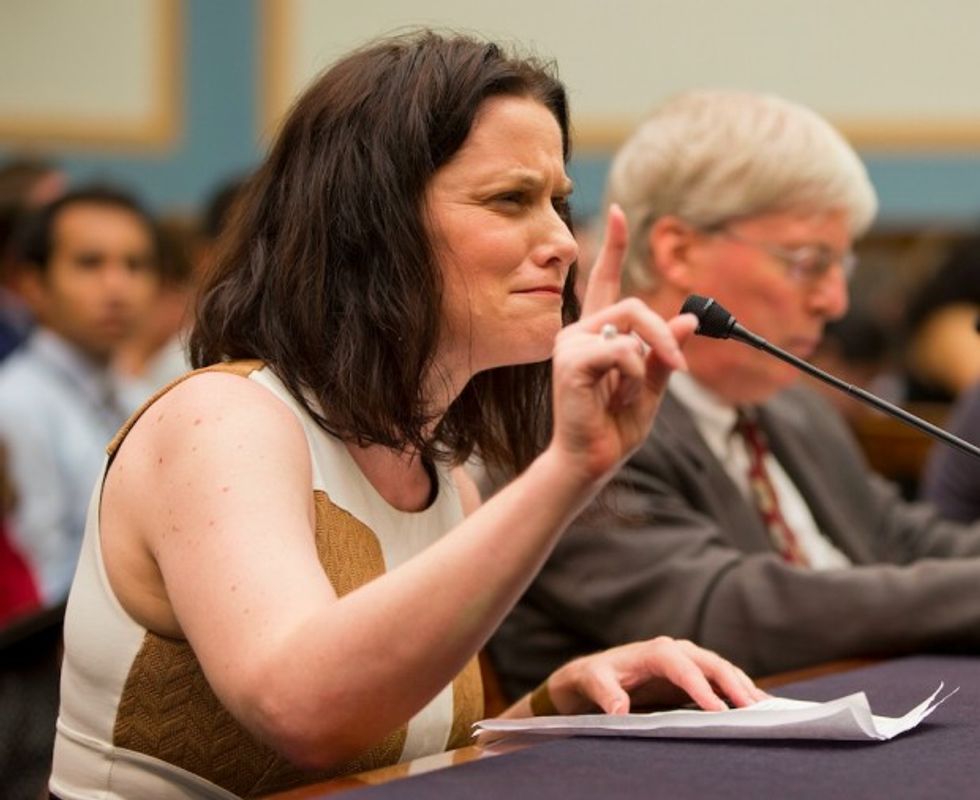 Gianna Jessen, pro-life and disability rights activist, from Franklin, Tenn., left, testifies before the House Judiciary Committee hearing at the Capitol in Washington examining the abortion practices of Planned Parenthood, Wednesday, Sept. 9, 2015. (AP Photo/Pablo Martinez Monsivais)
"Do not tell me these are not children. A heartbeat proves that," she said during the hearing. "So do I."
In her recent interview with MRC TV, Jessen described her passion for helping others navigate the complexities of the abortion issue, saying that she emphasizes compassion, letting people know, "I care about you and I'm just telling you the truth about this."
"I believe that people are feeling more and more worthless in society," she said. "I begin with, 'Hey, do you know how valuable you are?"
(H/T: Charisma News)
--
Follow the author of this story on Twitter and Facebook: