Florida Republican Gov. Rick Scott said Thursday night that he doesn't agree with GOP presidential front-runner Donald Trump's claim that "Islam hates America," instead clarifying that only "radical Islam" does not like America.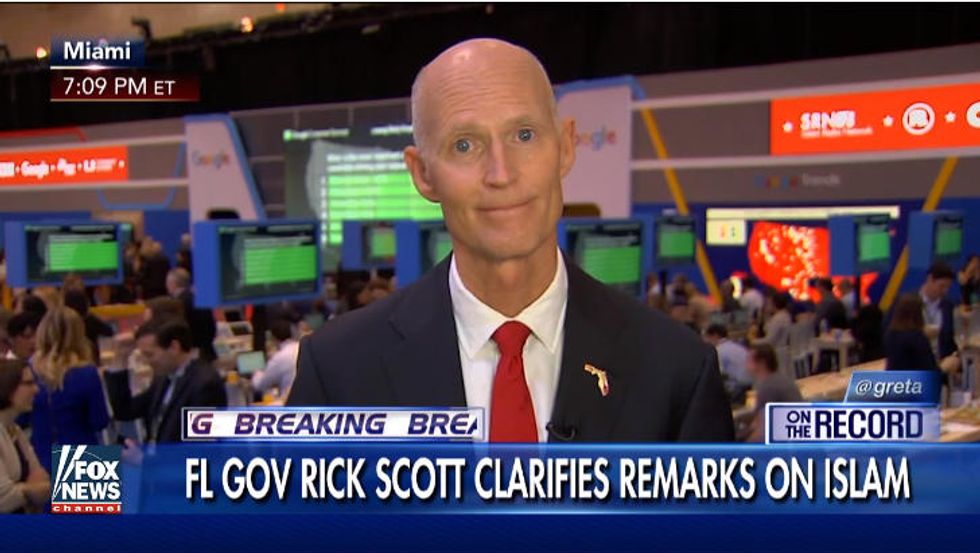 Image source: Fox News
Scott appeared on Fox News' "On the Record" with Greta Van Susteren to answer that question, just hours after he repeatedly dodged earlier questions on MSBNC's "Morning Joe."
"You've had some time now, I assume, to think about the that question and your answer," Van Susteren said to Scott. "What is your answer? Does Islam hate America?"
Scott responded by saying that there are "some people who hate our country." He went on to specify one group, in particular. "It is absolutely no surprise that radical Islam does not like America," Scott said.
– 
Follow the author of this story on Twitter and Facebook: