As footage of fights between Donald Trump supporters and protesters played on loop on cable news networks, Dr. Ben Carson admonished the nation to "always be respectful of one another."
Carson, a former Republican presidential hopeful who just formally endorsed Trump earlier Friday morning, called the fights that broke out ahead of a scheduled rally in Chicago for the GOP presidential front-runner "very disheartening."
"We as a nation cannot allow our political differences to divide us and lead to acts of aggression and strife," Carson said in a statement Friday night. "We must always be respectful of one another and take the time to listen to alternative perspectives. If we do so, I believe that we will discover that things that unite us far outweighs the things that divide us."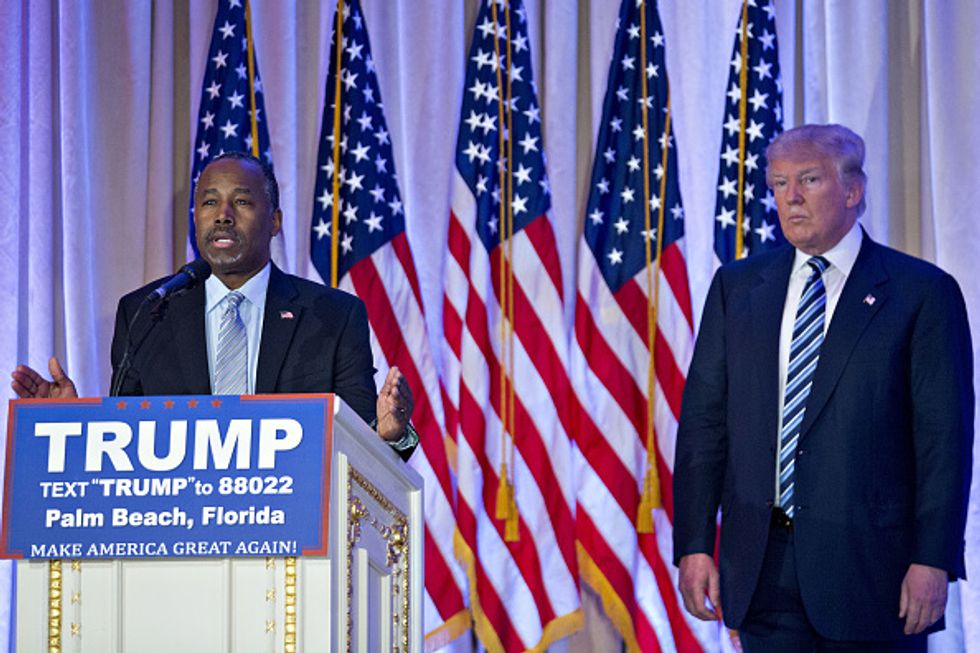 Ben Carson, retired neurosurgeon and former 2016 Republican presidential candidate, speaks during a news conference with Donald Trump at the Mar-A-Lago Club in Palm Beach, Florida, on Friday, March 11, 2016. (Andrew Harrer/Bloomberg)
The retired neurosurgeon added that he "pray[s] that God will work in the lives of the American people to heal our land and bring us to a place of peace."
Trump postponed his rally in Chicago out of safety concerns, he announced shortly before the event was to begin.
During his endorsement speech earlier Friday, Carson asserted that he and Trump had "buried the hatchet" and put the disparaging comments the two had made about each other while on the campaign trail behind them.
—
Follow Kaitlyn Schallhorn (@K_Schallhorn) on Twitter