Republican presidential candidate Ted Cruz won the majority of delegates at stake in Saturday's Republican presidential caucus in Wyoming.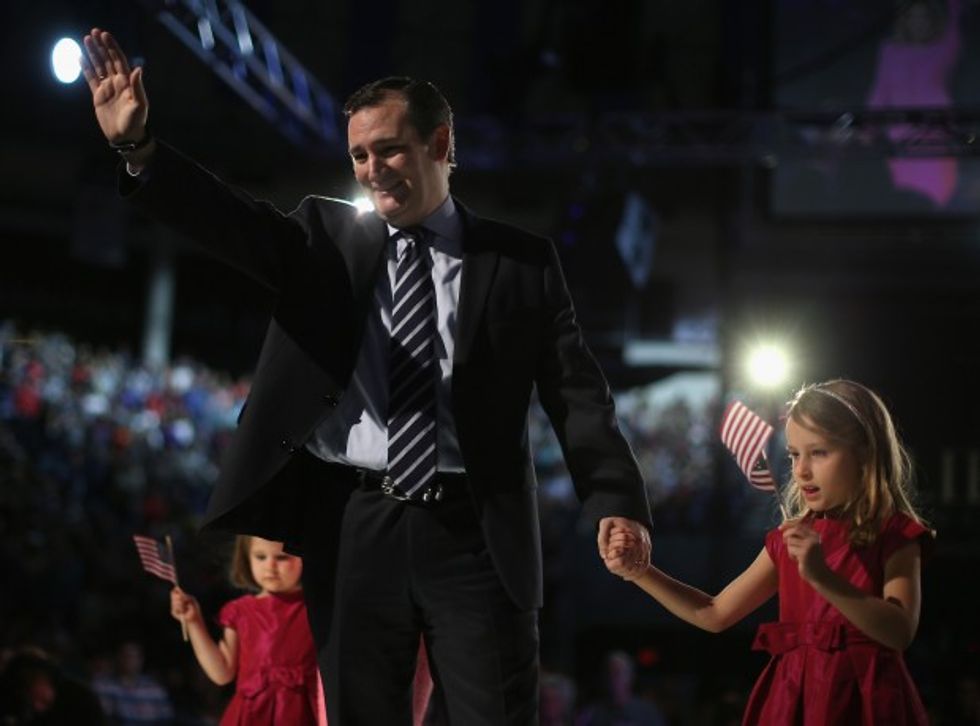 Ted Cruz (C) stands with his daughters Caroline Cruz (R) and Catherine Cruz (L), after to speaking to a crowd gathered at Liberty University to announce his presidential candidacy March 23, 2015. (Getty Images/Mark Wilson)
Cruz won nine of the 12 delegates up for grabs Saturday night, followed by GOP rivals Marco Rubio and Donald Trump who each won one delegate. One delegate remains uncommitted to any candidate.
However, the Associated Press is not declaring any winner in Wyoming's caucuses because an additional 14 delegates will be awarded at the Republican Party's state convention April 16.
As it stands, Trump leads the delegate count with 460, followed by Cruz with 369, Rubio with 153 and Kasich with 54.
—
Follow the author of this story on Twitter: