An Australian model with Down Syndrome has made it her mission to transform the way people view those with disabilities.
Madeline Stuart, 18, "wants people to know that Down Syndrome is a blessing, something to be celebrated," according to her website.
In her latest photo shoot, Stuart posed as an elegant bride.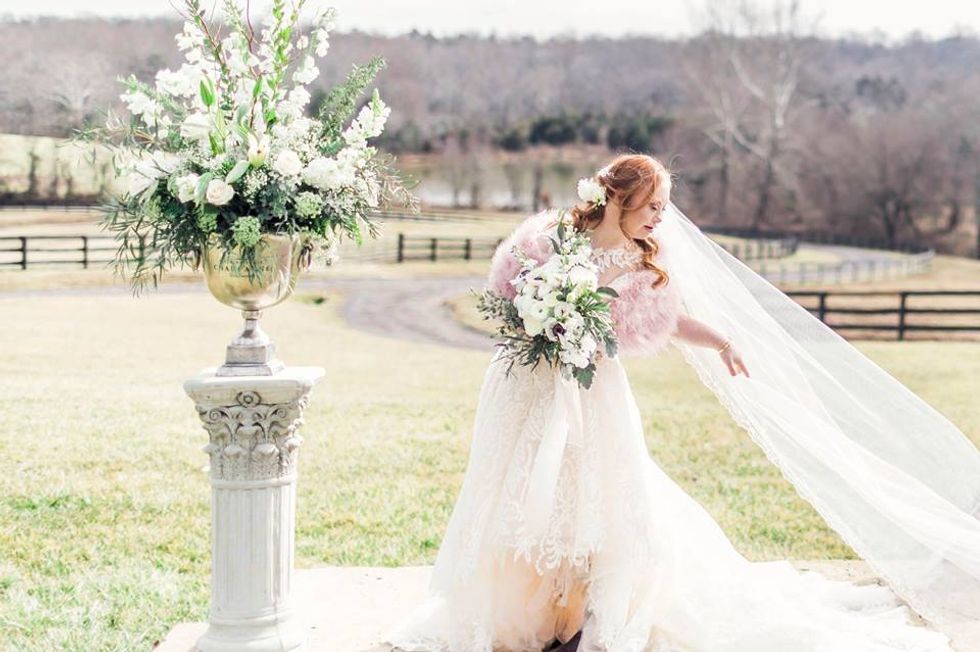 Image via Facebook/Lieb Photographic, LLC
In her young career, the teen has landed gigs that most models dream of. This year, Stuart graced the runway at New York Fashion Week, where she modeled for FTL Moda.
It wasn't long after this that the young model caught the attention of Isadora Martin-Dye, who owns a wedding venue in northern Virginia called Rixey Manor. Martin-Dye told CNN that she heard about Stuart and approached her to model wedding gowns for her website.
"The wedding industry is set up to intimidate brides and couples. It's set up to where they feel like they can't do it," Martin-Dye said. "I guess my whole thing was that I wanted to show that anybody on that day in that dress is the most beautiful person you've ever seen."
And Stuart certainly felt beautiful. Martin-Dye shared that at the end of the shoot, she didn't want to take off her gorgeous gown.
"There was one dress that she put on and she had that moment that I had when I put on my wedding dress," Martin-Dye said. "She wouldn't let her mom come in because she kind of wanted to do that reveal first look with her mom when she saw her in the dress for the first time."
The photographs will be displayed on Rixey Manor's website and on Stuart's social media accounts.
"Madeline was a natural in front of the camera and really made the whole shoot so much fun," photographer Sarah Houston told CNN.
Martin-Dye said that although Stuart doesn't have any plans to marry at the moment, she's looking forward to that special day.
Stuart's fans on Instagram and Twitter showered her with support after the shoot.
"So beautiful. It is so awesome when your insides are reflected on the outside. Please keep letting the world see your heart," one Instagram user commented.
Stuart began her modeling career after she saw her first fashion show. She shared her dream of becoming a model with her mother, who set up a professional photo shoot for her daughter and posted the images on Facebook.
The photographs went viral, Stuart's following has been growing steadily eversince. The teen walked the catwalk in New York Fashion Week twice and is the cover girl of lipstick company GlossiGirl.
Watch the footage from Stuart's Rixey Manor shoot here:
(H/T: CNN)