Republican front-runner Donald Trump was speaking Sunday at rally in Bloomington, Illinois, when he noticed a man in the crowd sporting a homemade "Legal Immigrant for Trump" t-shirt.
"We want people to come in, but they've got to come in (points) like you — legally!" Trump said.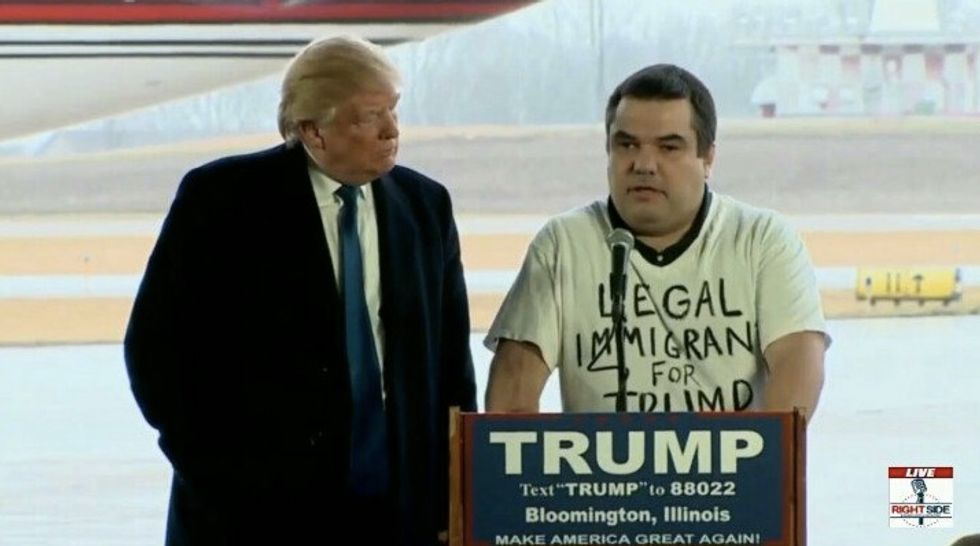 Image via YouTube
Trump then called the man to the stage to say a few words.
"Bring him up," he instructed security personnel. "He knows if he makes a move he's gonna get clobbered by these guys. Did you see these guys take the guys down yesterday?"
The man was then given a moment to share his story about immigrating to the United States when he was 12 years old.
"I'm here because I'm agitated that the media doesn't separate legal immigration from illegal," he said, turning to Trump. "You do support immigration."
Watch: