There is no way Republican presidential candidates Donald Trump and Ted Cruz will team up on the same ticket in the November general election, according to Glenn Beck.
After voicing his frustration over the fact that John Kasich is still in the running for the party's nomination, Beck concluded that the Ohio governor, who appears poised to win his home state Tuesday, is hoping to be tapped as Trump's vice president.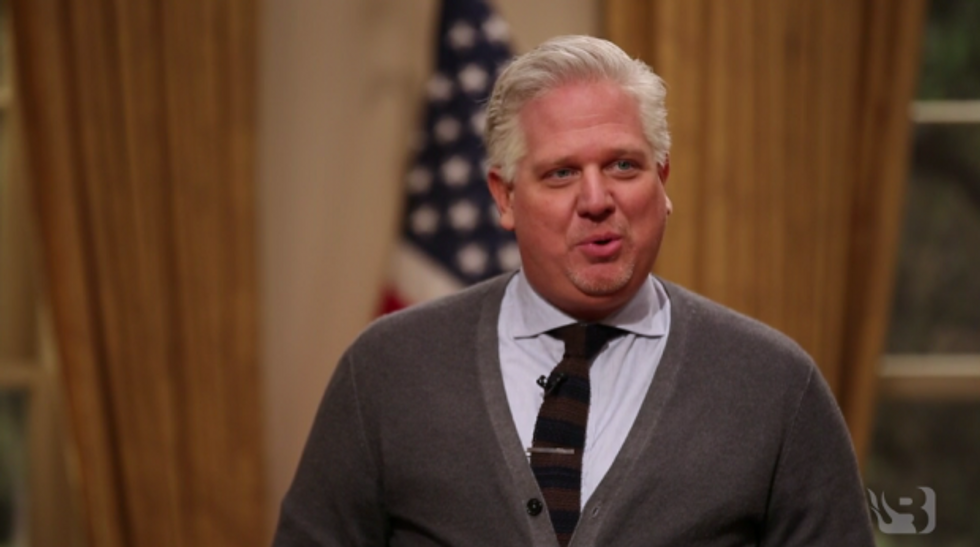 Glenn Beck discussing the general election during his radio broadcast Tuesday. (Image source: TheBlaze TV)
"I think he wants the vice presidency so badly," Beck said Tuesday on The Glenn Beck Radio Program. "I told you from the beginning. He's not running for president. He's running for vice president. I think he wants this so badly that he will run with Donald Trump."
However, the conservative radio show host made it clear that Cruz does not share those same supposed aspirations. While Beck has not discussed with Cruz the possibility of a Trump-Cruz alliance, he says the Texas senator's wife, Heidi, insists that there is "not a chance."
"Believe me, I know Ted," Beck said. "I have not asked this of Ted, I have asked this of Heidi, 'Would Ted Cruz run as the running mate?' Because that's what everybody says, 'You should be a running mate.'"
Though he didn't offer many details, according to Beck, Cruz's wife quickly shot down the suggestion.
"Not a chance," Beck said. "Some day when I write a book, I'll tell you what Heidi said. ... There's a book conversation that we will have many years down the road. After the second term of the Cruz administration, I will tell you what Heidi said. But not a chance that happens."
Complimentary Clip from TheBlaze TV The full episode of The Glenn Beck Program, along with many other live-streaming shows and thousands of hours of on-demand content, is available on just about any digital device. Click here to watch every Glenn Beck episode from the past 30 days for just $1!
—
Follow the author of this story on Twitter: