A story that aired Tuesday night on "PBS News Hour" featured a Donald Trump volunteer who had tattoos associated with white supremacy.
The observation was first reported by Gawker writer Jordan Sargent who wrote that volunteer Grace Tilly "has large white power tattoos on each of her hands."
The Anti-Defemation League explained to the Sargent that the Celtic Cross, tattooed to Tilly's right hand, is one of the most "commonly used white supremacist symbols."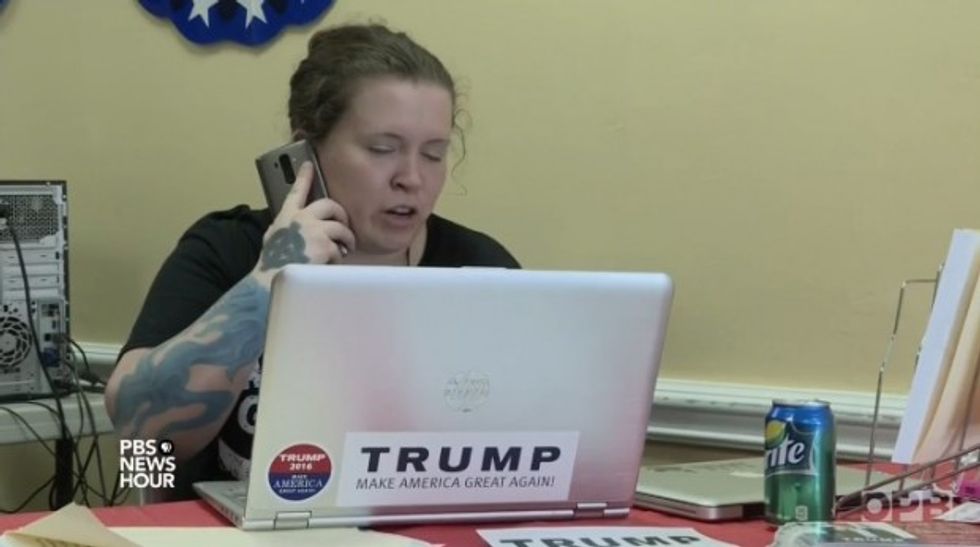 Image source: Screen grab via PBS
On Tilly's left hand was a tattoo with the number 88. As Gawker noted, the ADL classifies it as a "white supremacist numerical code for 'Heil Hitler.'"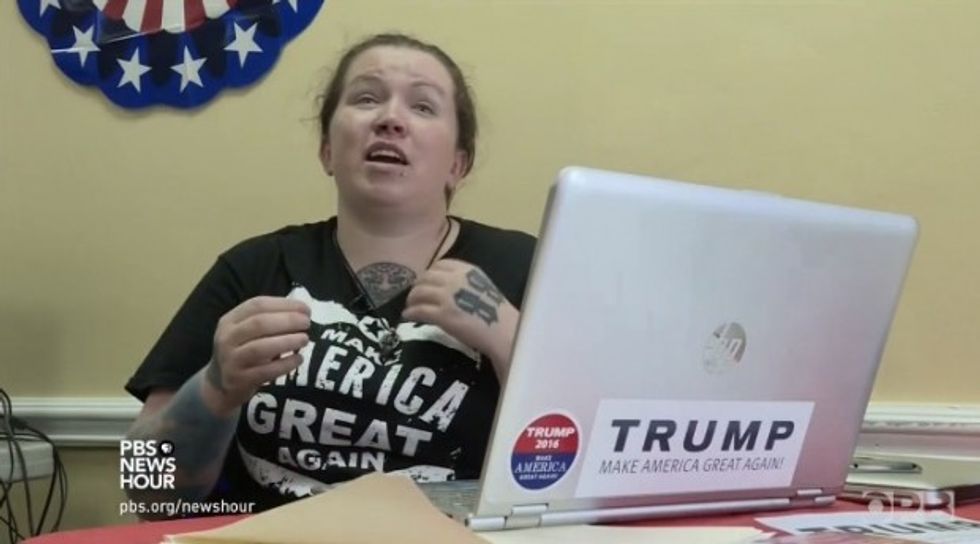 Image source: Screen grab via PBS
A representative from PBS did not immediately reply to TheBlaze's request for comment Wednesday night.
Tilly could not be reached.
—
Follow the author of this story on Twitter and Facebook: