Donald Trump supporter Judy Beaty said she woke up one morning last week, walked outside and found her Trump campaign signs gone.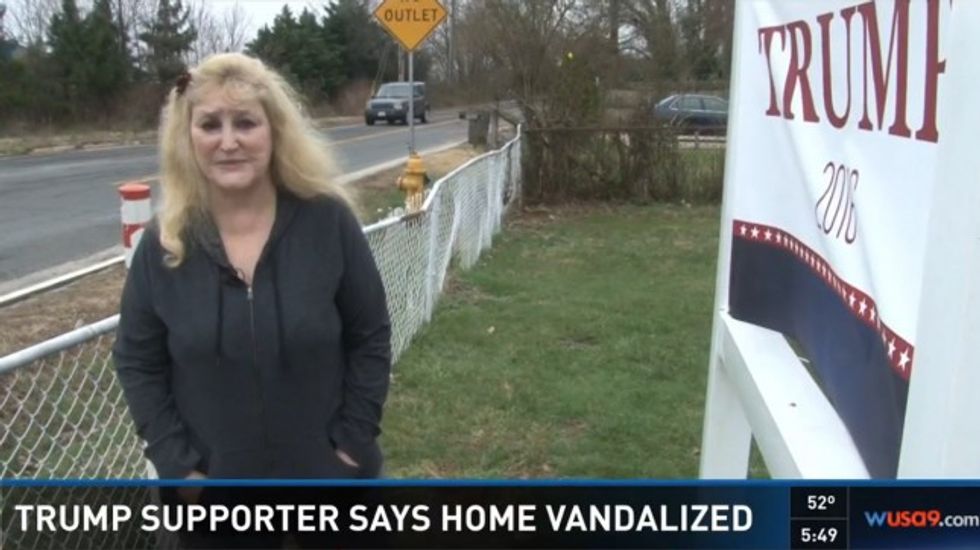 Judy Beaty (Image source: WUSA-TV)
But that wasn't the worst part for the 70-year-old.
She told WUSA-TV she found black spray-painted messages on the bright white exterior of her Gainesville, Virginia, home that read "Can you see the new world through tear gas?" and "Revolution" — along with a crow bar stuck upright in the ground.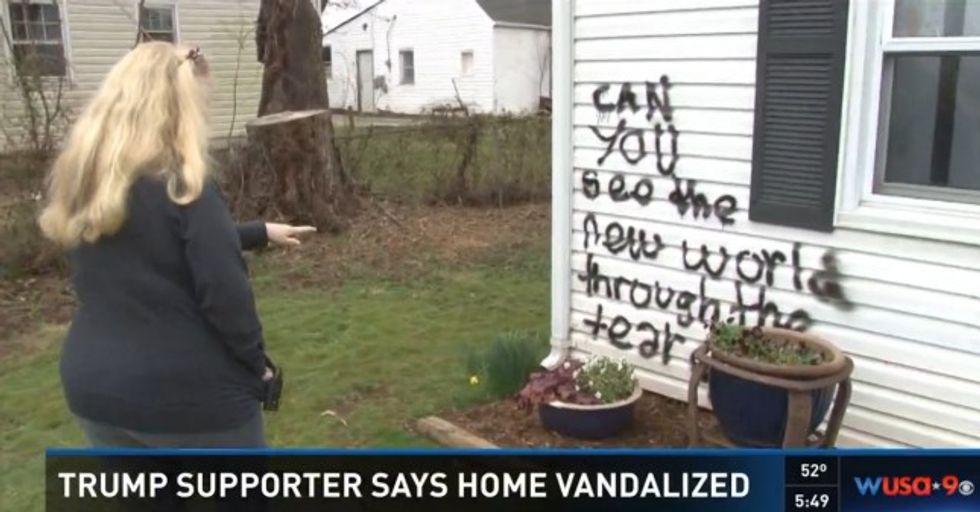 Image source: WUSA-TV
"I get all these nut cases riding by here going, 'Feel the Bern,' '[Expletive] the Trump signs,'" she told WTOP-TV. "I had one guy, yesterday, telling me I was going to die."
But Beaty told WTOP she won't be intimidated and simply put more Trump signs in her yard.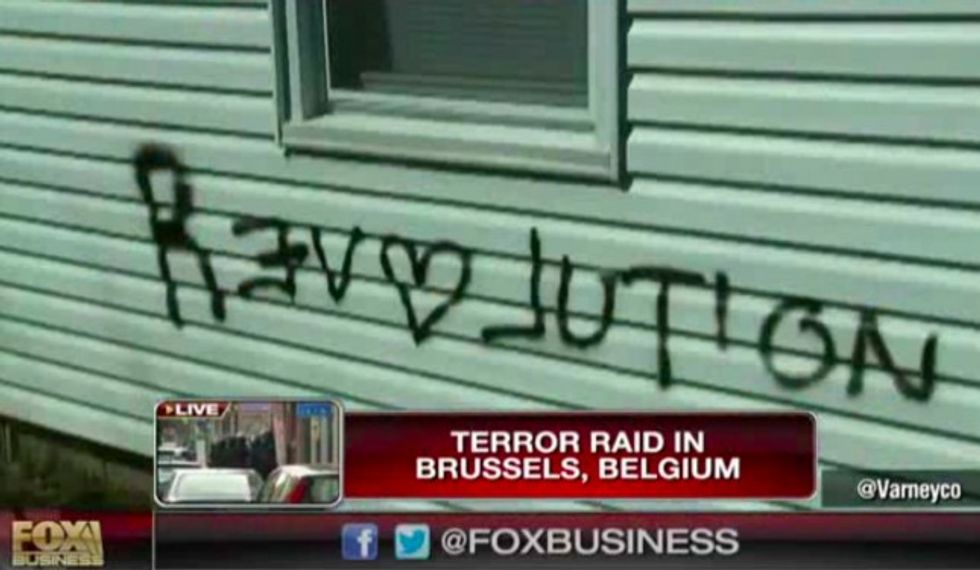 Image source: Fox News
Police said no suspects have been identified, WUSA reported, but they told Beaty extra patrols would be showing up to her house.
In addition, Beaty has been contacted by Bob Marshall, a Republican member of the Virginia House of Delegates: "Anybody would be frightened under these circumstances when you've got people driving by, making statements, issuing very lethal threats … somebody was shining their headlights into her house for about 20 minutes" last Saturday night.
Beaty, who runs her own business and works with contractors, told WUSA that "I didn't mean to do anything other than put three signs on my lawn, which I'm entitled to do, and you know, to live happily ever after and vote for who I want to vote for and not have somebody try to tell me who to vote for."
And while she said she isn't giving in, Beaty told WUSA that the ordeal has taken a toll: "I felt very violated. I'm scared, I can't sleep." 
Chairwoman of the Democratic Party of Virginia, Susan Swecker, wrote: "Political vandalism is deplorable and it has no place in the Commonwealth. It is our hope that the perpetrator is brought to justice in a timely manner. Leaders in Virginia must reject and condemn the harmful rhetoric and violence we've seen this election cycle."