An appointment for a cochlear implant at the University of Mississippi Medical Center took a romantic turn when a deaf patient's boyfriend proposed to her the first time she heard his voice.
According to WCNC-TV, Andrea Diaz was consulting with an audiologist about her device's volume levels after her procedure.
"I love you, baby. Can you hear me?" Diaz's mother asked her.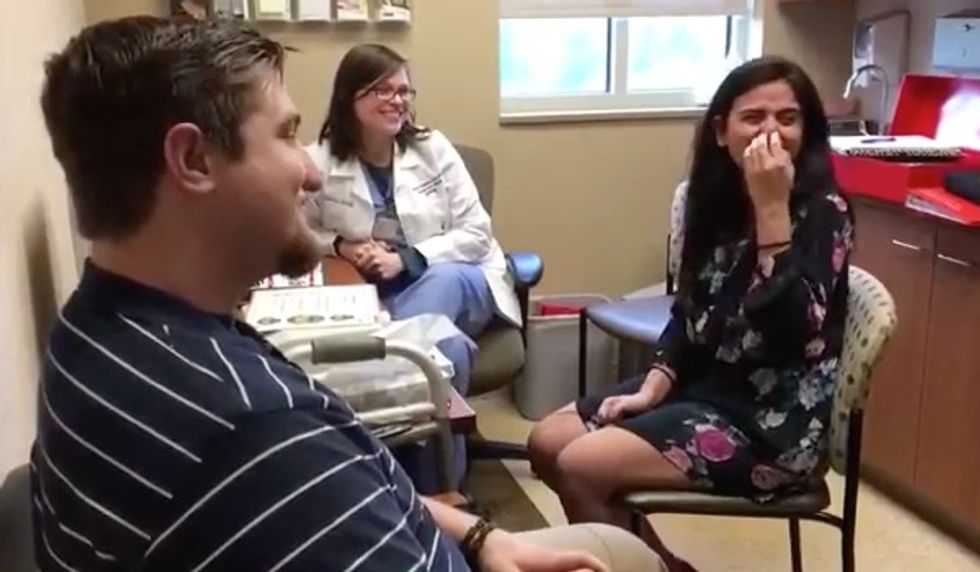 Image source: YouTube
Diaz was overcome with emotion as she realized she could hear, laughing and crying as she told the audiologist, "It's just noise."
The audiologist adjusted the volume level, and Diaz's boyfriend, Kevin Peakman, asked if her if she could hear him.
"Yeah, it sounds funny," she replied.
Then Peakman got down on one knee.
"Well baby, I wanted to make one of the first things you hear because I love you so much and you're my best friend, baby," he said. "I wanted to make the first thing you hear was me asking you to marry me."
"So much is going on!" Diaz exclaimed after accepting the proposal.
Watch below: