Republican front-runner Donald Trump offered some blunt advice years ago to men who have "griping and bitching" wives: divorce them.
The martial advice, unearthed by BuzzFeed Thursday, was given in Trump's 1997 book "The Art of the Comeback."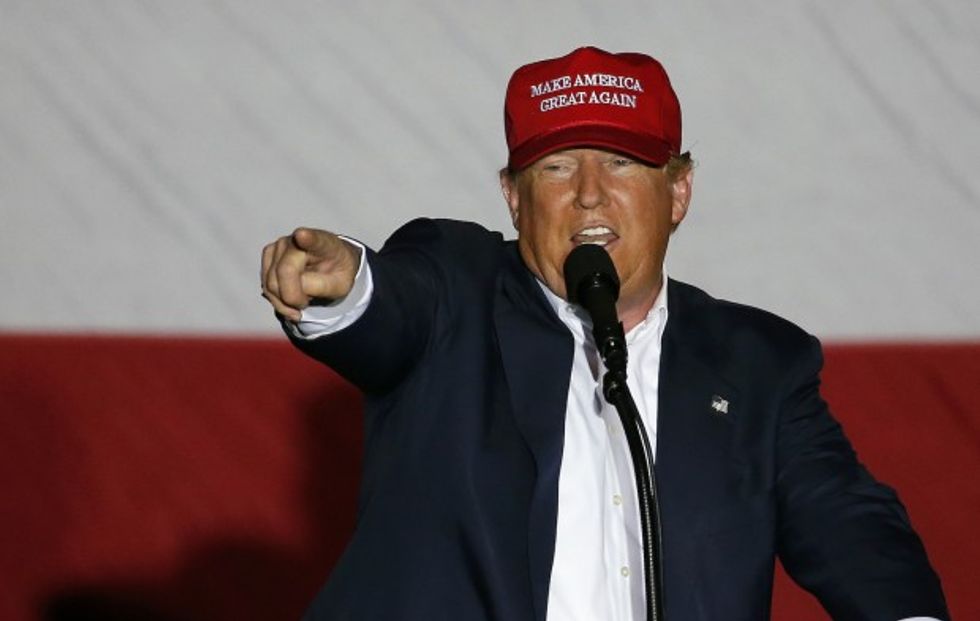 RHONA WISE/AFP/Getty Images
"Often, I will tell friends whose wives are constantly nagging them about this or that that they're better off leaving and cutting their losses," Trump wrote. "I'm not a great believer in always trying to work things out, because it just doesn't happen that way."
"For a man to be successful he needs support at home, just like my father had from my mother, not someone who is always griping and bitching," he continued. "When a man has to endure a woman who is not supportive and complains constantly about his not being home enough or not being attentive enough, he will not be very successful unless he is able to cut the cord."
—
Follow the author of this story on Twitter and Facebook: