An internal French government memo leaked to the French media revealed that more than a dozen Muslim police officers have allegedly become Islamic extremists and that some of them have refused to guard synagogues or to observe a moment of silence in memory of terror attack victims, the conservative Gatestone Institute reported.
Among the 17 police officers said to have been radicalized between 2012 and 2015 were those who listen to and broadcast Muslim chants while on patrol, raising concern among French officials of possible violations of the separation of church and state.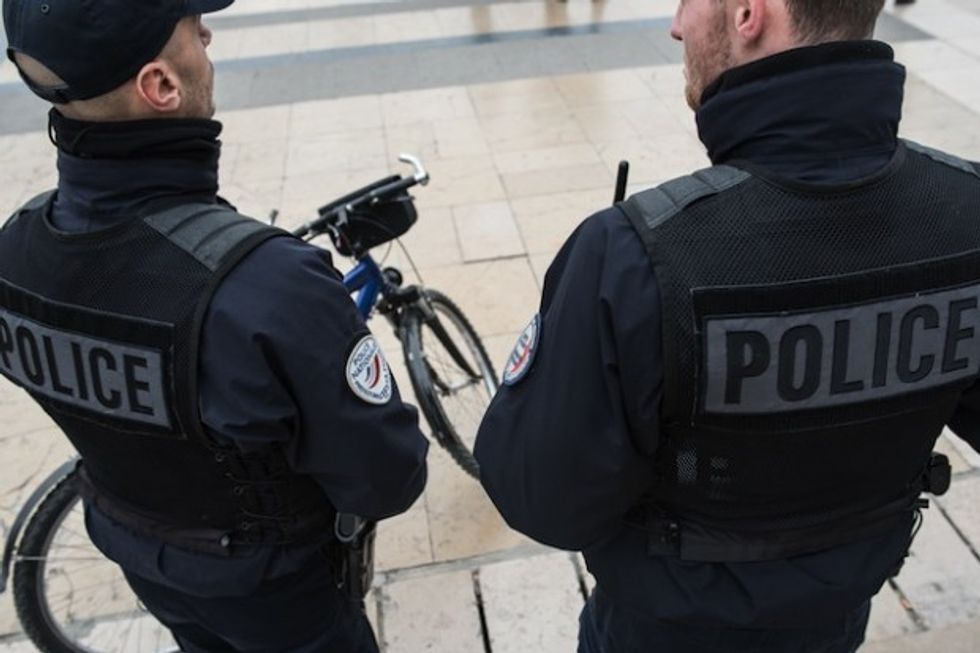 French police officers patrol at Trocadero Plaza next to the Eiffel Tower in Paris, France, Saturday. France remains under a state of emergency after the Nov. 13 attacks on a rock concert, cafes and a stadium, which claimed 130 victims. (AP Photo/Kamil Zihnioglu)
French journalist Yves Mamou translated excerpts from French media reports and wrote in a piece for the Gatestone Institute that the Department of Public Security memo leaked to Le Parisien earlier this month described the 17 police officers who had undergone Islamic radicalization.
Citing the published memo, Mamou wrote that "police were alerted to a policewoman who incited terrorism on Facebook, and called her police uniform a 'filthy rag of the Republic' while wiping her hands on it."
Following the series of jihadist attacks around Paris in January 2015, including the Charlie Hebdo magazine office and the kosher supermarket which killed 17, she allegedly posted on Facebook: "Masked attack led by Zionist cowards. … They need to be killed."
Mamou wrote that Paris police officials have asserted that such cases are rare and quoted another top official who told Le Parisien that the phenomenon was "very marginal."
Read the full report at the Gatestone Institute.