A woman who is suing Yale New Haven Hospital claims doctors removed the wrong rib during surgery last year, performed a second surgery and then tried to cover it up.
Deborah Craven, 60, underwent surgery last May to remove a section of her eighth rib that had a precancerous lesion. Her complaint, filed in Connecticut Superior Court, alleges that doctors removed her seventh rib by mistake, requiring a second surgery.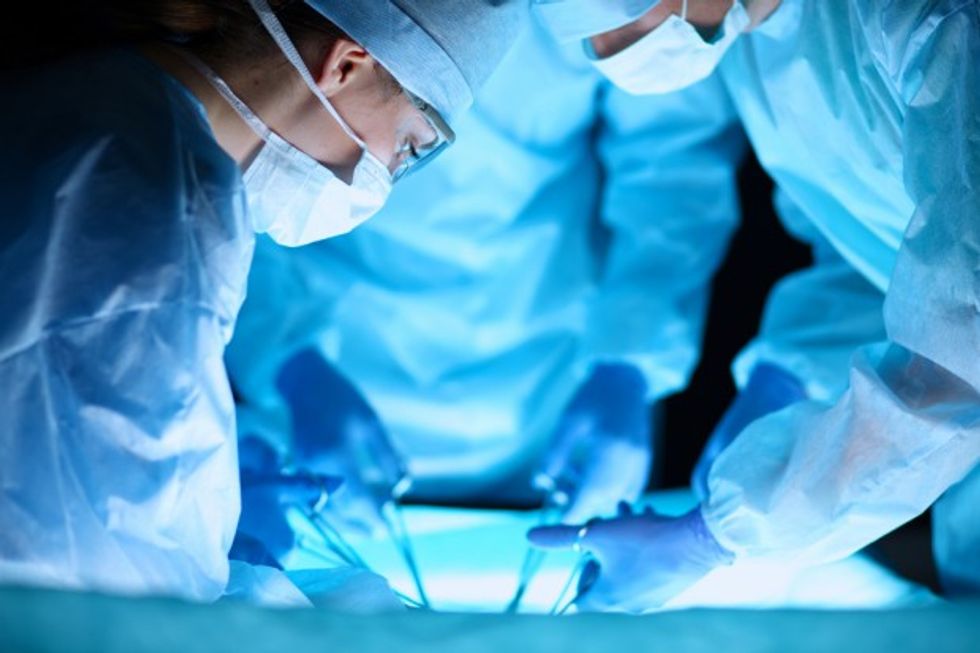 Photo credit: Shutterstock
The hospital issued a statement last week, acknowledging the "error" and claiming that its doctors took the necessary steps to report the incident "immediately" after it occurred:
"We recognized that an error was made, we informed and apologized to the patient, and we immediately reported it to the Connecticut Department of Health," the statement read, according to CNN.
According to Craven's lawyer, she never received an apology, adding that one of her surgeons even allegedly tried to conceal the mistake.
Craven realized what had happened when she began experiencing pain after her May 18 surgery and went back to the hospital for an X-ray.
After the X-ray was performed, Dr. Anthony Kim, an assistant professor of surgery at Yale, broke the news to Craven and her husband that doctors had removed the wrong rib, Craven's lawyer, Joel Faxon said.
But just a few minutes later, Dr. Ricardo Quarrie told the Cravens that the surgeons "had not removed enough rib during the surgery and, for that reason, she would need to undergo another surgery," according to the complaint.
"Making the patient undergo another surgery the same day, without owning up to the real medical reason for the repeat surgery is just plain deceitful," Faxon wrote in a press release. Quarrie is mentioned in an exhibit to the complaint as a "resident/fellow" at Yale.
Medical records show that Quarrie was involved in the second surgery, too, even after the Cravens specifically requested that he not be, Faxon said.
Yale added in its statement that the hospital is "committed to providing the safest and highest quality of care possible. However, even in the best organizations medical errors may occur. When they do, our goal is to acknowledge them, learn from them, and ensure that we minimize any chance that they ever occur again."
But Craven's complaint claimed that the correct rib had been marked with metal coils and dye before surgery, implying that Yale surgeons should have known they were operating on the wrong one.
The complaint also accuses the surgeons of neglecting to do a post-procedure X-ray to make sure it the surgery was successful.
(H/T: CNN)
—
Front-page image via Shutterstock