Melatonin, a naturally occurring human hormone, is commonly used as a over-the-counter sleep aid. But while many are familiar with one seemingly positive effect of melatonin, the negative effects might change the way people treat it as a supplement.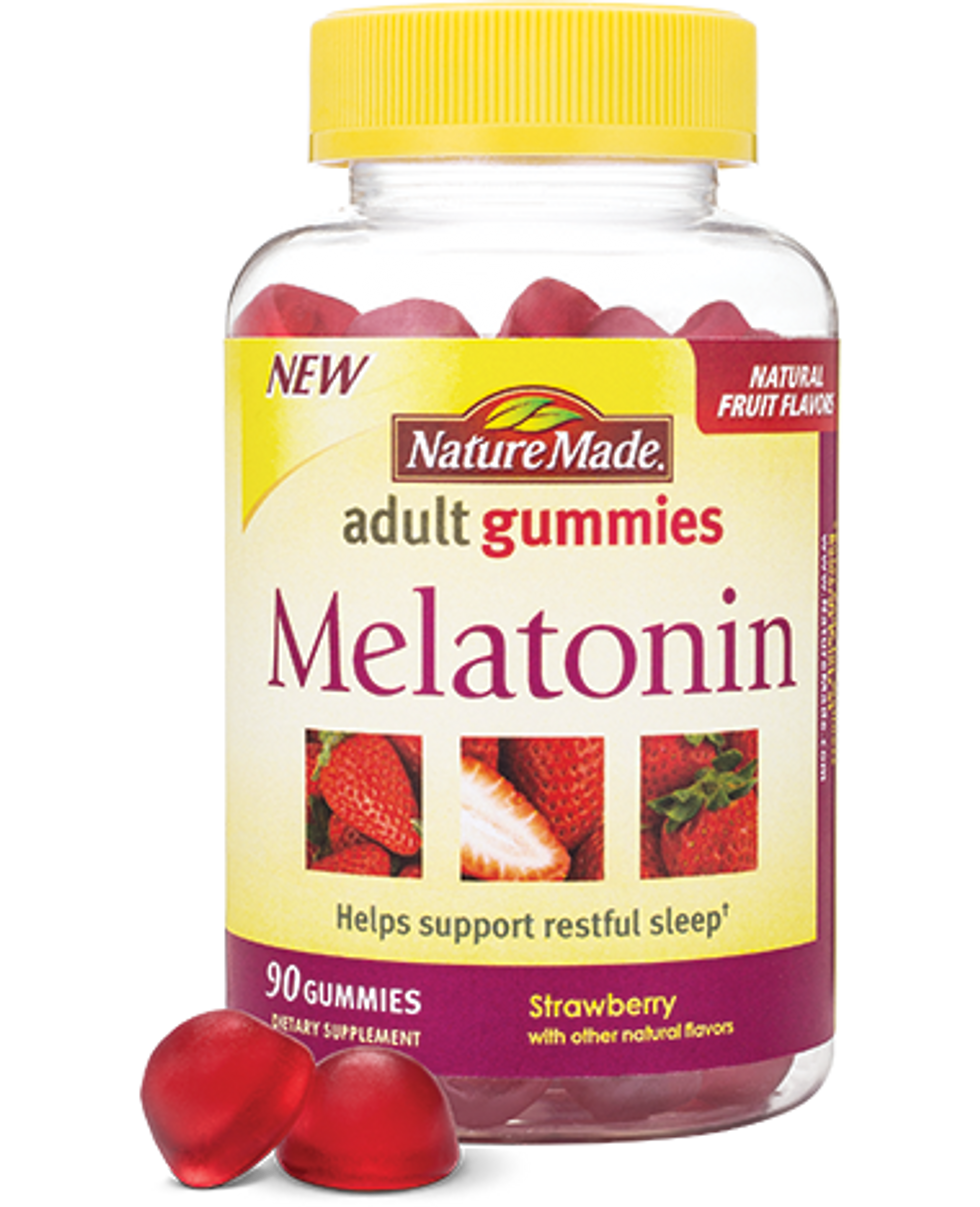 Image source: Nature Made
"Any person in the sleep world will tell you the same thing: Melatonin is not harmless, is vastly overused and should not be used as a sleep aid to treat insomnia," Michael Grandner, a sleep researcher at the University of Arizona, told the Huffington Post.
Natural melatonin is produced by the pineal gland, a part of the human body that aids sleep and "resets" a person's internal clock to cope with things like jet lag and daylight savings.
The potential risk emerges from the fact that the effects of synthetic melatonin have not been thoroughly researched, and since the product is classified as a "dietary supplement," it is virtually unregulated by the FDA.
A 2001 study conducted by the Massachusetts Institute of Technology concluded the proper dosage of melatonin to be 0.3 milligrams. According to the Huffington Post, melatonin pills commonly sell at 10 times the suggested amount in a single dose — and often even more than that.
The MIT study was led by Richard Wurtman, who in 1994 initiated the pharmaceutical use of melatonin as a sleep supplement.
The higher dosages, available in drinkable and gummy forms, can contribute to higher "plasma melatonin" levels the next day, which can lead to hangover-like symptoms that make users feel groggy.
"The word 'safe' is used very freely and loosely with this drug," David Kennaway, the director of the circadian physiology lab at the University of Adelaide in Australia, told Science Daily. "But there have been no rigorous, long-term safety studies of the use of melatonin to treat sleep disorders in children and adolescents."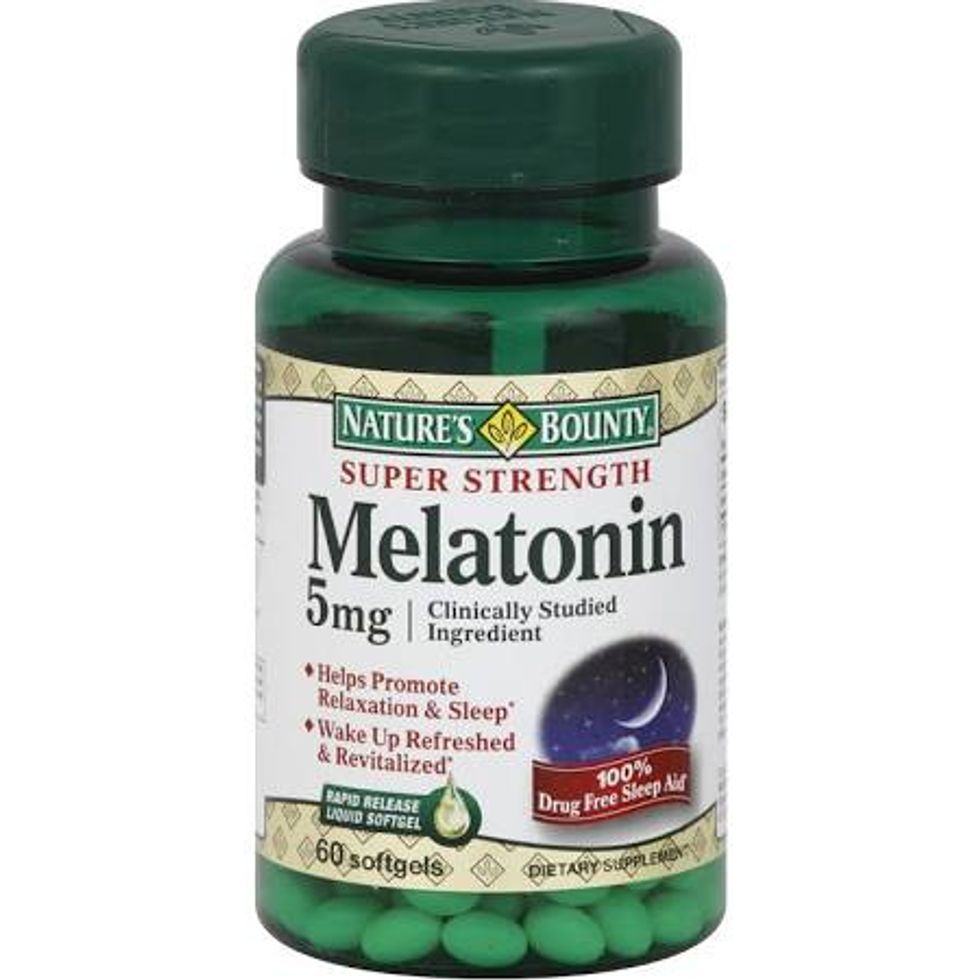 Image source: Walmart
Kennaway suggested that melatonin may be particularly unsafe for children. He told Science Daily that the use of melatonin in treating adolescent sleep disorders is "rather alarming." According to him, there is "extensive evidence from laboratory studies that melatonin causes changes in multiple physiological systems, including cardiovascular, immune and metabolic systems, as well as reproduction in animals," and the ways in which it affects children's growing bodies have not been widely studied.
Clete Kushida, a sleep researcher at Stanford University School of Medicine, told Huffington Post in an email that artificial melatonin, though "chemically identical" to the natural hormone, "often contain[s] fillers, inert and other ingredients that may cause effects that would not be expected with natural melatonin," and is thus not recommended, even for adults.
"This is a concern that clinicians should relay to patients, especially since the contents of the supplements are not regulated by the FDA," Kushida said. "And since it's not regulated by the FDA, the long-term effects/consequences have not been studied in a controlled and systematic manner."
Aside from that though, it's apparently not even that helpful.
Wurtman led another MIT study in 2005 in which researchers discovered that the popular and readily available high doses of melatonin are largely ineffective.
"After a few days, it stops working," Wurtman wrote in a press statement released in conjunction with the study. He noted that the brain's melatonin receptors actually become unresponsive when exposed to too much of the hormone.
According to a 2013 study by Consumer Reports, melatonin supplements helped users fall asleep "only 7 minutes faster and sleep 8 minutes longer on average." Plus, the report notes, "about 20 percent of users in our survey reported next-day grogginess."
Speaking to the Huffington Post, Grandner expressed the concern of many healthcare professionals.
"Unfortunately, it's acquired a reputation as a safe, 'natural,' over-the-counter quick-fix for sleep that will be hard to shake," he said, adding, "The main reasons regular people find it hard to sleep — tossing and turning, ruminating in bed — will not be affected by melatonin."
As an alternative, Grandner suggested that people struggling with sleep disorders such as insomnia work at cultivating a consistent routine, practicing good sleep hygiene and getting plenty of natural light exposure during the day.
(H/T: Huffington Post)