Billionaire Donald Trump continued to lead the Republican 2016 field in a Fox News national poll published Wednesday, but rival Ted Cruz had made significant gains.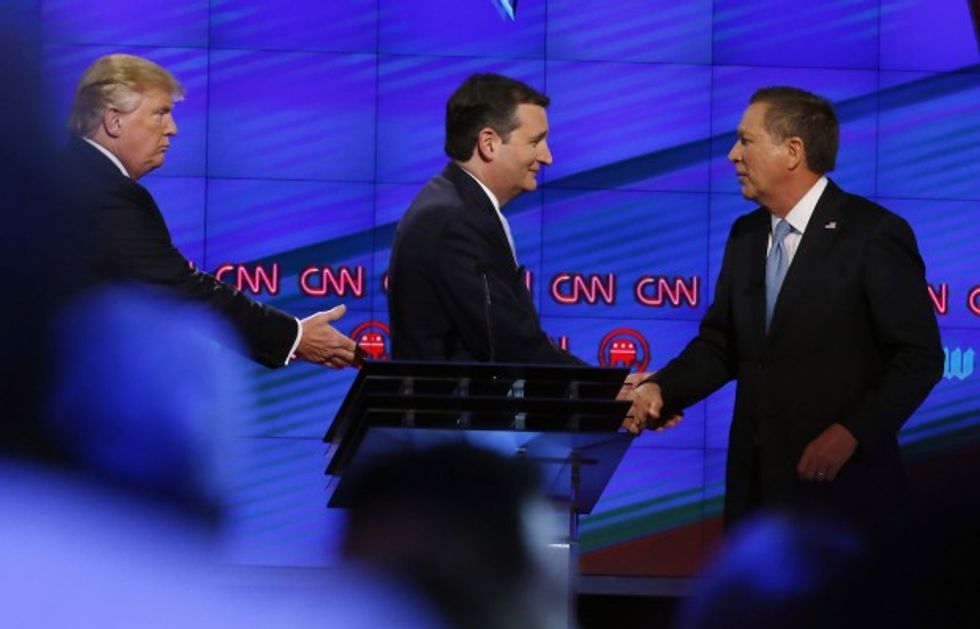 RHONA WISE/AFP/Getty Images
41 percent of the 388 Republican primary voters surveyed from March 20-22 selected Trump as their choice for the GOP nomination.
Cruz came in second, earning 38 percent of support — double the support the Texas senator received in a Fox News poll conducted in mid-February.
#BREAKING@Foxnews #2016 national GOP primary poll
Trump 41%
Cruz 38%
Kasich 17%https://t.co/Ndv9KNdAjI

— Fox News Poll (@foxnewspoll) March 23, 2016
The poll had a margin of error of plus or minus five points, leaving Cruz at a statistical tie with Trump.
John Kasich placed last with 17 percent, a rise of 9 points since the last Fox News poll was taken.
—
Follow the author of this story on Twitter and Facebook: