It's an issue that has some Michigan parents up in arms.
A father of toddler at Kalamazoo Regional Educational Service Agency's West Campus holds a concealed pistol license. Once a week his toddler has a music class designed for parents to attend. And under Michigan law, CPL holders can openly carry firearms in schools — even if the school is a gun-free zone, WOOD-TV reported.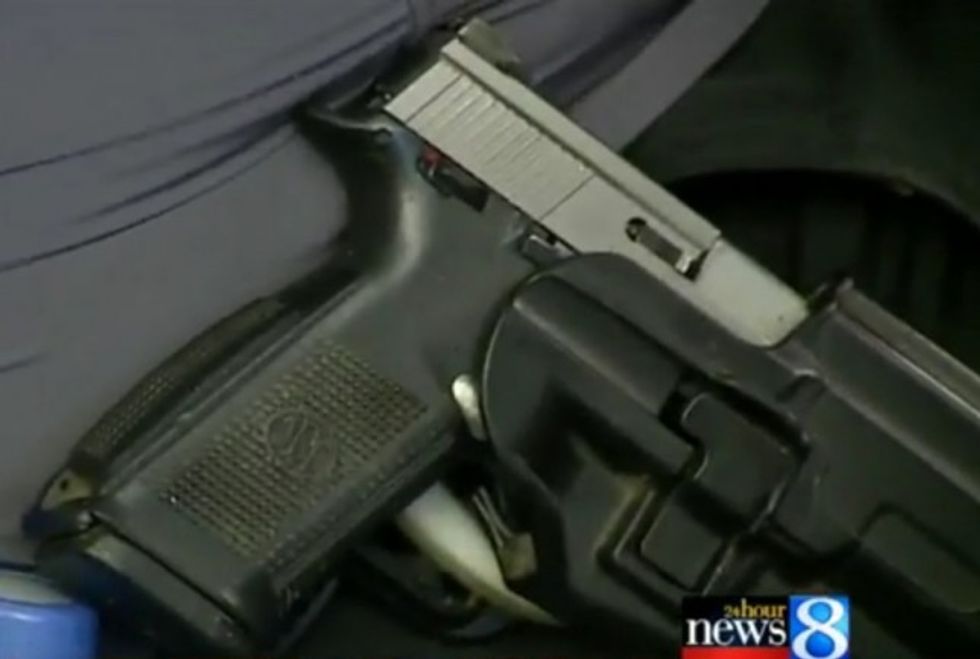 Image source: WOOD-TV
So this dad has been coming into school with his handgun once a week — and that has a number of parents upset.
Margaret Wilson, who has a 3-year-old in the class, told those gathered during a Monday meeting that the dad has fostered an environment of fear and hampered learning "by A) having the gun in the classroom and B) by the response by bringing in more guns to deal with the gun that's there."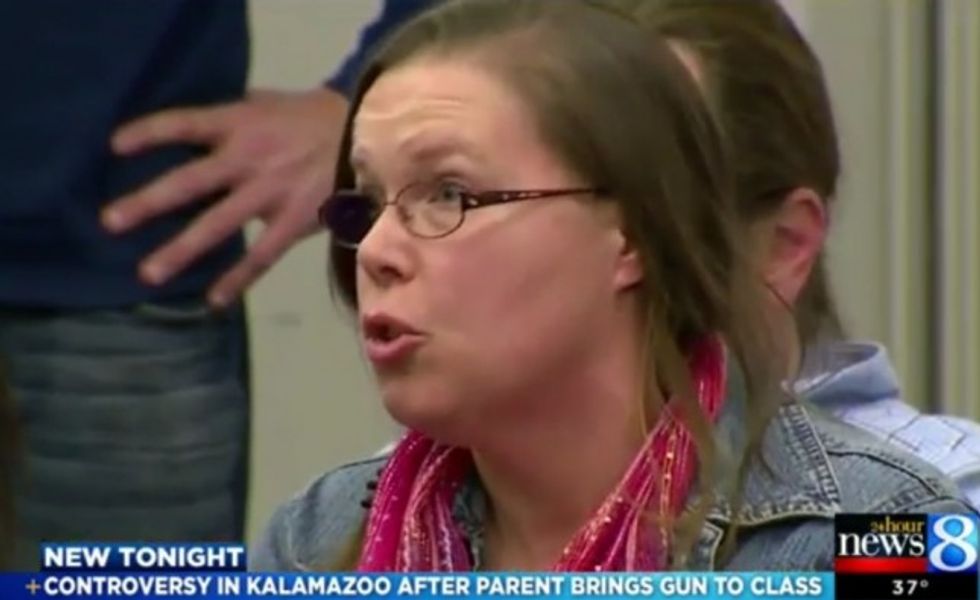 Image source: WOOD-TV
And the school's response to the father's actions — all procedural, WOOD-TV reported — has been extensive: Police and administrators escorted the armed father to and from the class, and while he's there the school is on lockdown.
That procedure has been followed on the dad's three visits this month, the station said.
Kalamazoo RESA Superintendent Dave Campbell told WOOD-TV he doesn't want guns in schools but can't do much about it in this case.
"I feel like I've got a significant amount of authority to provide a great educational environment," he told the station. "I don't have any authority on this one."
Looming over this controversy is last month's deadly shooting spree, Kalamazoo County Prosecutor Jeff Getting told the news station.
"I think that especially here when we're talking about schools, that the concern has to be making sure we're putting the safety of the students first," he said, adding at the meeting that he's concerned about limited training required for the CPL.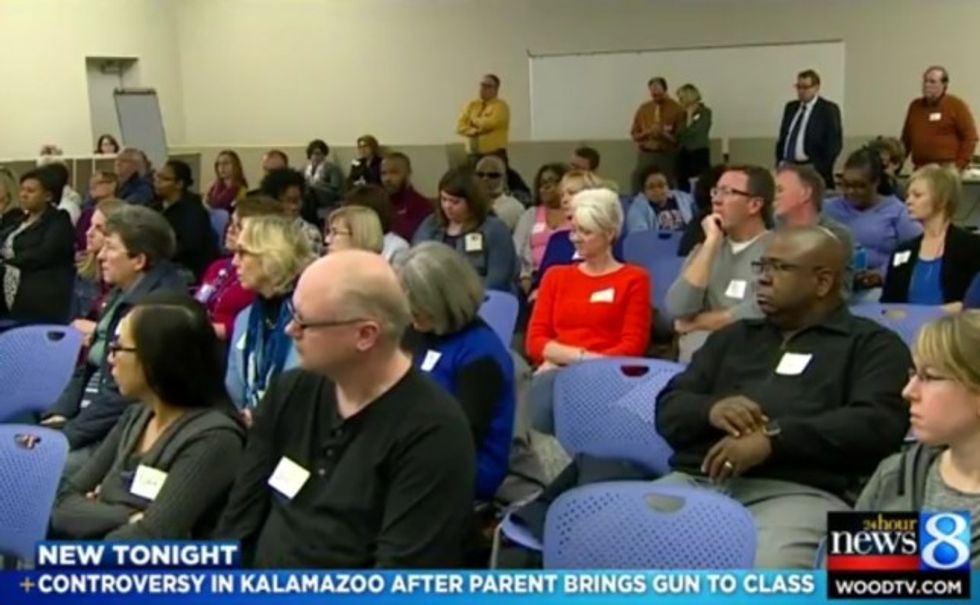 Image source: WOOD-TV
The father who carried the gun into the classroom showed up at the meeting too but asked not to be identified and didn't speak to the station.
"Despite a lot of fears and a lot of concerns — I don't want to say they're illegitimate — but despite those fears, in the end, they don't come to fruition," Tom Lambert of Michigan Open Carry Inc. said at the meeting, WOOD-TV noted.
Despite the law, several parents asked the school to take legal action.