Alabama Gov. Robert Bentley (R) denied on Wednesday having a physical affair with a top female aide, but admitted to making inappropriate remarks to her shortly before audio of the sexually suggestive conversation was published online.
The two-term Republican governor, a former Baptist deacon, acknowledged in a conciliatory news conference that he said "some inappropriate things" to his senior political adviser, Rebekah Caldwell Mason.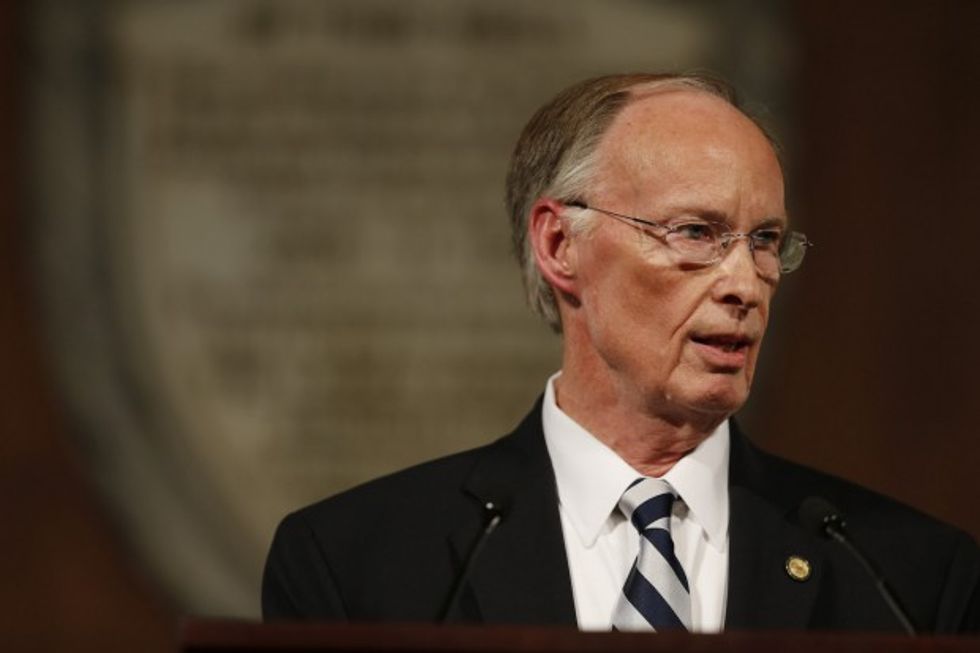 Alabama Gov. Robert Bentley gives his annual State of the State address at the Capitol, Tuesday, Feb. 2, 2016, in Montgomery, Ala. (AP Photo/Brynn Anderson)
"I made a mistake. Two years ago I made a mistake," Bentley said, adding that he had previously apologized to his family and to Mason and her family. "Today I want to apologize to the people of the state of Alabama and once again, I want to apologize to my family. I am truly sorry and I accept full responsibility."
Shortly after, the Alabama Media Group published a 2014 recording it said was of Bentley telling Mason how much he enjoyed his relationship with her.
"You know what, when I stand behind you and I put my arms around you, and I put my hands on your breasts, and I put my hands on you [indaudible] and pull you real close," the governor could be heard saying on the audio. "I love that, too."
"You kiss me. I love that," he said at another point in the recording. "You know I do love that."
Dianne Bentley, the governor's wife of 50 years, filed suddenly for divorce last year saying the marriage had suffered an irreparable breakdown. She did not allege infidelity in the divorce filing.
The Associated Press contributed to this report.
—
Follow the author of this story on Twitter and Facebook: