Some seemingly bizarre statistics are emerging from a recent poll commissioned in Britain in which only 41 percent of self-identified Christians reported belief in a creator, with 18 percent saying that they do not believe in an originator.
And the curious findings didn't end there.
YouGov also found that the 12,000 self-described Christians it surveyed are more likely to believe in destiny or fate (46 percent) over heaven (44 percent) of the soul's everlasting life (36 percent) — a surprising dynamic considering widely held biblical tenets.
The polling firm noted that just 31 percent of the British public said in 1983 that it had no religion. That figure is nearing half of all adults just 33 years later, with 46 percent of the British public surveyed saying that it has no religion at all.
An additional 46 percent considers itself Christian, with 8 percent falling under "other" religious categories.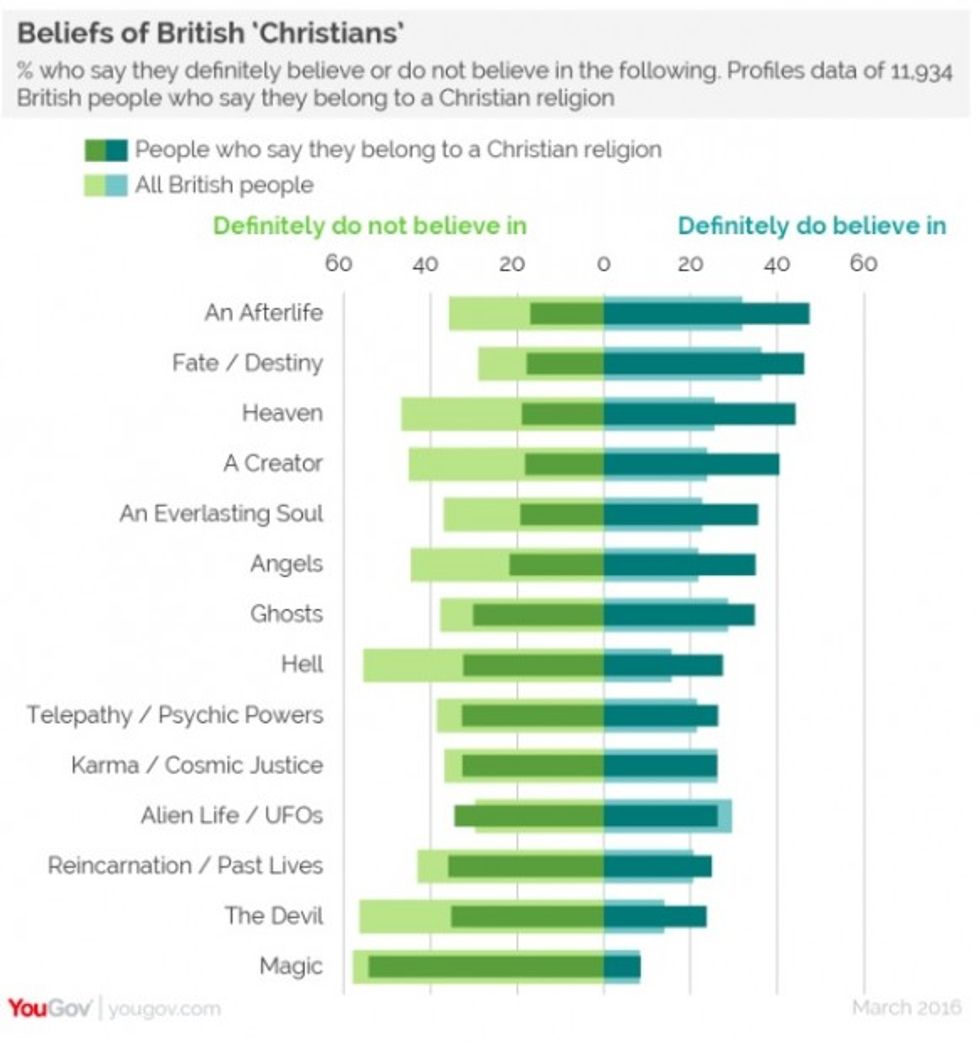 YouGov
A table created by YouGov shows that self-described Christians are more likely to embrace a belief in alien life and UFOs than they are the devil. Ghosts, too, are more likely to be considered a reality by Christians than is the devil.
See the complete results here.
(H/T: Independent)
--
Follow the author of this story on Twitter and Facebook: