A man was arrested after bringing firearms onto Bellevue Baptist Church's property on Easter Sunday.
Today an armed man came to Bellevue's property. Memphis Police arrested the suspect. Nobody was injured. Praise the Lord for His protection!

— Bellevue Bapt Church (@Bellevue Bapt Church) 1459101661.0
According to WREG-TV, a church security guard, also an off-duty Memphis police officer, saw an armed man on the church's premises and took him into custody "without incident."
Police said that the man, Marcus Donald, 31, had both a loaded 40 caliber Beretta and a 300 Blackout rifle on him.
According to the Associated Press, Bellevue Baptist Church is one of the biggest churches in the country, and approximately 4,500 people attended its Easter service.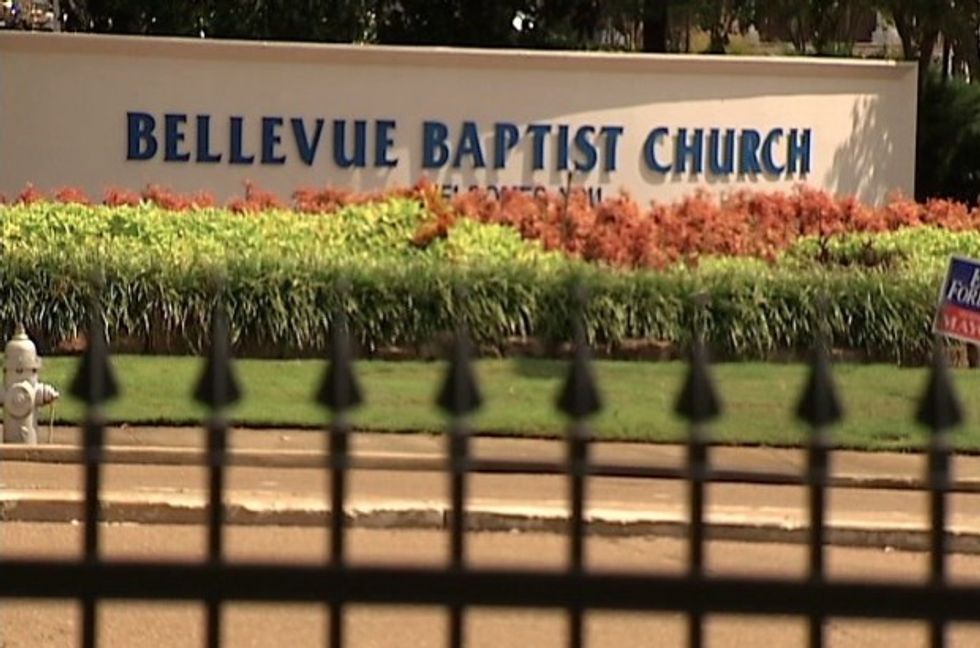 Image source: WMC-TV
Police told WREG that the suspect told them that "people in society are a threat to him and that he must be vigilant" and that he is undergoing a mental evaluation.
In a statement to WREG, a spokesperson for Bellvue said:
A heavily armed man entered our building today about 11:00 a.m. He was stopped by our security people before he could enter the sanctuary, and was subsequently arrested by Memphis Police. We are thankful for the diligence of our security people and the Memphis Police Department.
No one was injured, but some churchgoers were shaken.
"Why would you bring a weapon of any kind to the sanctuary on Resurrection Sunday?" Emmanuel Cole told WMC-TV.
Watch below: