Conservative radio talk show host Mark Levin unloaded Tuesday night on Donald Trump campaign manager Corey Lewandowski, calling the political operative a "thug" and "brute" for the way he grabbed ex-Breitbart reporter Michelle Fields at a news conference earlier this month.
Levin's comments came on the heals of Lewandowski being formally charged in Florida with simple battery. The Jupiter Police Department released surveillance video more clearly showing the incident. Trump said he would stand by his campaign manager, denied the video supported Fields' claims and said that if the footage proved anything it was that Lewandowski was actually "helping" Fields from falling to the ground. Trump's claims about what the video showed were almost universally panned by reporters as false.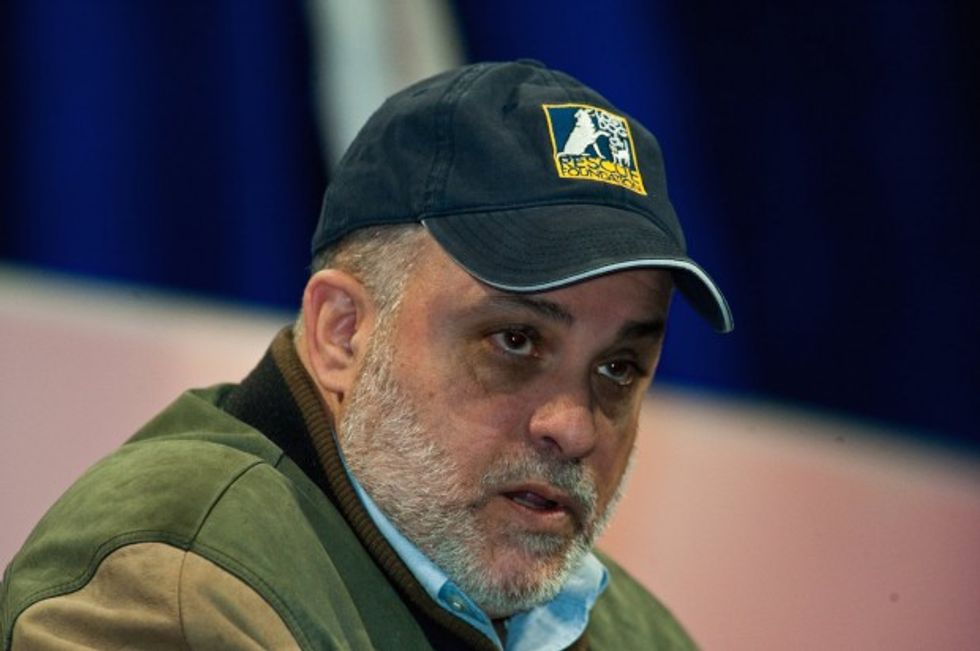 NICHOLAS KAMM/AFP/Getty Images
Levin added more fuel to the fire, spending more than thirty minutes Tuesday evening ranting against Lewandowski and Trump for their handling of the entire situation.
"I just love it when these tough guys are pushing around women, don't you?" Levin sarcastically asked in segment one. "Red-blooded Americans, is that what you like? Is this what we're going to defend now?"
Levin said Lewandowski told a "flat out lie" because the "video showed that he did touch her," something the Trump campaign manager had adamantly denied earlier.
"Maybe her boyfriend caused the bruises. Maybe she went in the bathroom and hit the sink to cause the bruises," Levin said, mocking Trump and his supporters who have suggested the marks on Fields' arm were self-inflicted.
In his second segment, Levin grew more infuriated.
"I want to ask my fellow conservatives, from sea to shining sea, in whatever walk of life you are, however much income you earn: is this what you want?" Levin asked. "This 28-year-old girl, a conservative, reporting for a conservative website ... is this what you want? And all that Michelle Fields asked for was an apology. And instead they start trashing her. And their mouthpieces on radio and TV. They start trashing her. ... Is this what the hell you want in the White House?"
—
Follow the author of this story on Twitter and Facebook: