When Manhattan Judge Edward McLaughlin read the sentence for Tareek Arnold, he added an observation that's getting arguably more attention than the two decades and change Arnold's slated to spend behind bars for attempted murder.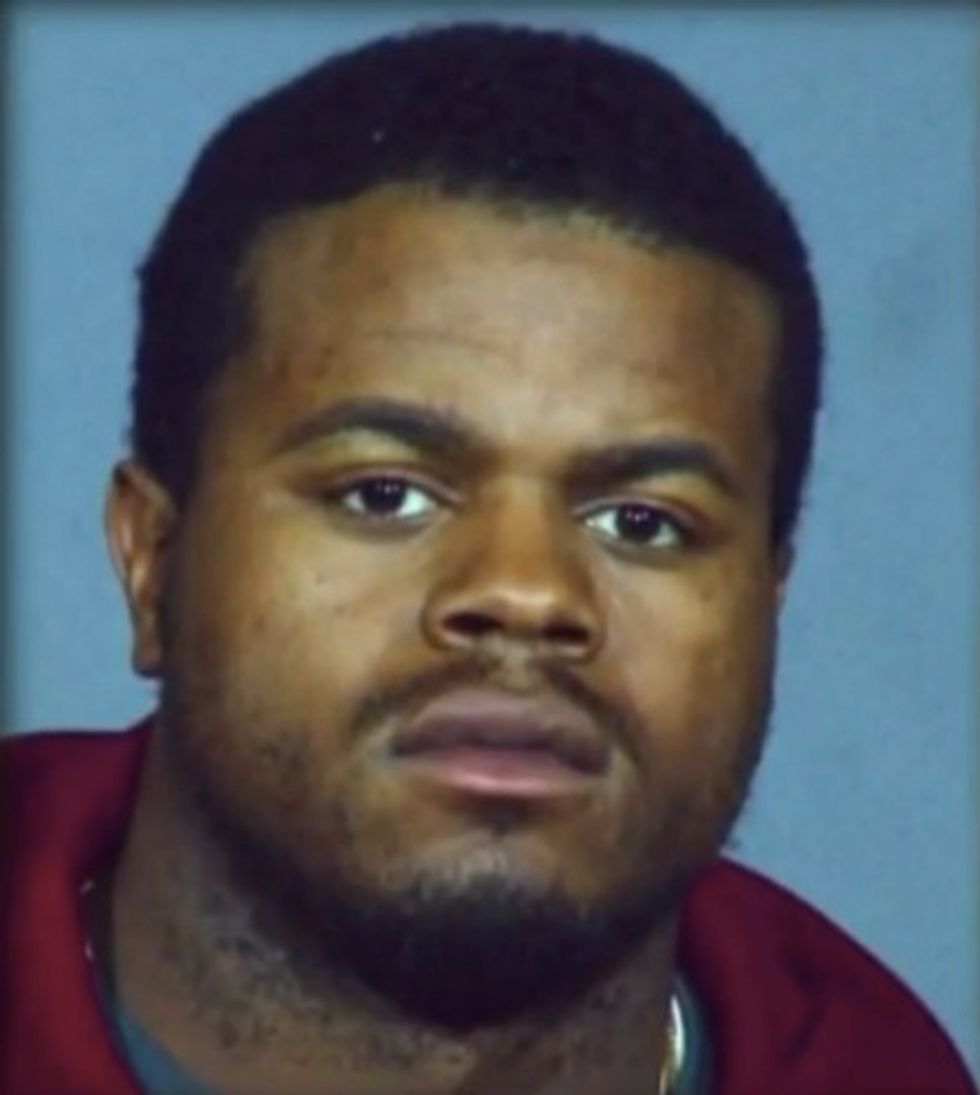 Tareek Arnold (Image source: WCBS-TV)
"Black lives matter," McLaughlin said Tuesday, the New York Post reported. "I have heard it, I know it, but the sad fact is in this courtroom so often what happens is manifestations of the fact that black lives don't matter to black people with guns."
Arnold, 24, who is black, shot rival Jamal McCaskill, who is black, four times at close range last summer, the Post said, adding that Arnold has a prior gun possession conviction.
Believe it or not, McCaskill, 39, testified for the defense, saying that Arnold wasn't the culprit, the Post reported. The Harlem shooting was recorded on surveillance video.
All of which apparently fueled McLaughlin's other blistering observation that McCaskill — who the Post said was sitting with Arnold's family in court — "is an abject liar."
Arnold made big headlines after his shooting arrest, escaping from police — with his hands cuffed behind his back and knocking an officer to the ground with his shoulder — for almost a month.
The jury also convicted Arnold of escape, gun possession and assault, the paper said.
When defense attorney Mark Jankowitz asked for the minimum sentence of 10 years — making the case that Arnold's 1-year-old son would be without a father — McLaughlin was unmoved.
"Do not ask a judge in this room, in this building, or in this system to somehow make amends for the people who commit violent acts and who by their violent acts wind up leaving people orphaned, abandoned, fatherless," he said, according to the Post.
Here's a report detailing Arnold's escape from police last summer and recapture a month later: