PARIS (AP) -- The Paris prosecutor says that a Frenchman arrested last week has been charged with a string of terrorism offenses for allegedly plotting an "imminent" attack.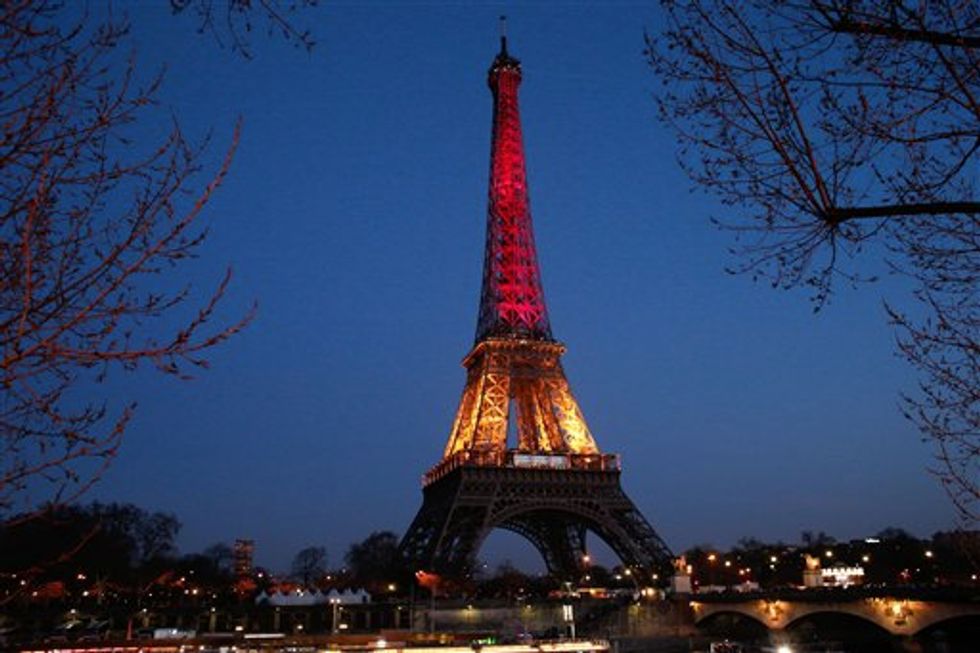 The Eiffel Tower is illuminated with the Belgium national colors black, yellow and red in honor of the victims of the today's attacks at the airport and the metro station in Brussels, in Paris, Tuesday, March 22, 2016. Explosions, at least one likely caused by a suicide bomber, rocked the Brussels airport and its subway system Tuesday, prompting a lockdown of the Belgian capital and heightened security across Europe. (AP Photo/Thibault Camus)
Francois Molins said Wednesday that the suspect, Reda Kriket, is accused of participating in a terrorist group with plans for at least one attack, possessing and transporting arms and explosives, and holding fake documents.
Molins says Kriket is believed to have traveled to Syria in 2014 and 2015 and made several trips between France and Belgium.
At least three other people are in custody in the case in Belgium and the Netherlands.
–