Republican presidential candidate Texas Sen. Ted Cruz has opened up a lead of more than nine points over rival Donald Trump in Wisconsin, according to a new Marquette Law School poll released Wednesday.
Cruz garnered nearly 40 percent of support in the Badger State among registered Republican-likely voters, while Trump received just 30.4 percent. Ohio Gov. John Kasich received 21.4 percent.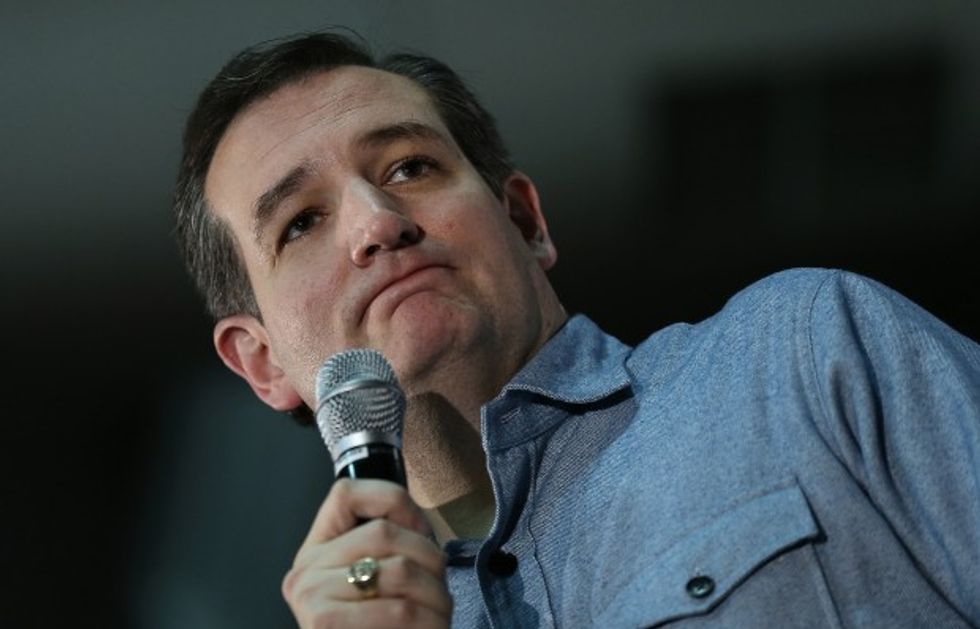 Win McNamee/Getty Images
The poll's release comes with less than a week until Wisconsin's primary in which 42 delegates will be at stake. Wisconsin awards their delegates in a hybrid fashion, meaning some delegates are allotted on a winner-take-all basis, while others are allotted proportionally.
Cruz has slowly, but surely, taken the lead in Wisconsin. According to RealClearPolitics, Trump had a sizable lead in the state in January and February. But once March hit, Cruz became the state's new front-runner.
The poll surveyed 471 Republican-likely voters between March 24-28. It has a margin-of-error of 5.8 points.
—
Follow the author of this story on Twitter and Facebook:
[facebook //www.facebook.com/plugins/like.php?href=