MONTGOMERY, Ala. (AP) -- A top political aide to Alabama Gov. Robert Bentley is resigning, a week after he apologized for making inappropriate remarks to her.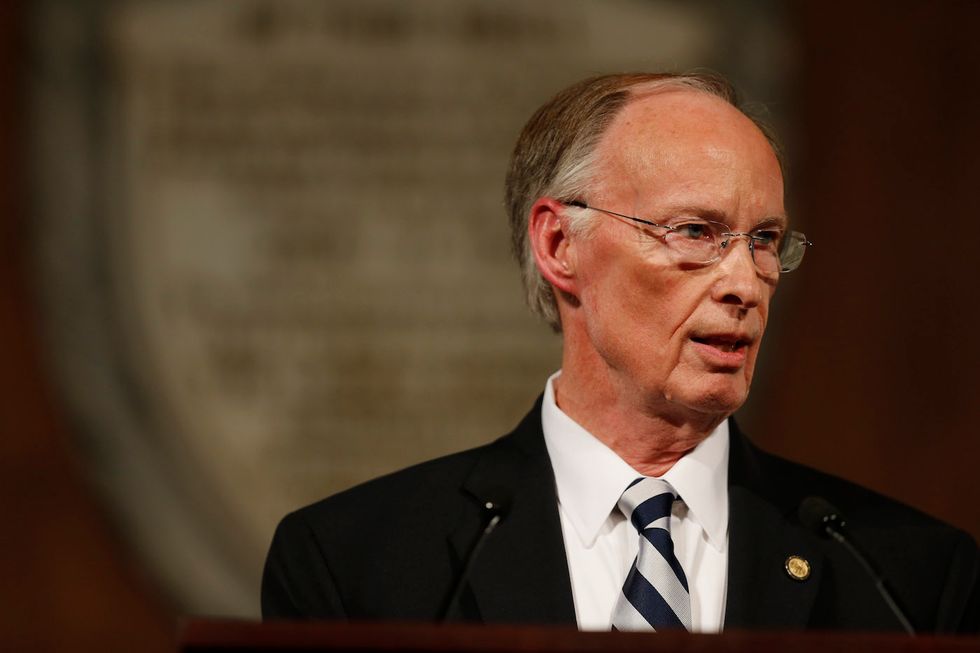 Alabama Gov. Robert Bentley gives his annual State of the State address at the Capitol, Tuesday, Feb. 2, 2016, in Montgomery, Ala. (AP Photo/Brynn Anderson)
Rebekah Caldwell Mason said in a statement Wednesday that she is resigning as Bentley's senior policy analyst. The decision comes a week after Bentley's admission during a news conference, where he also denied having an affair with her.
"I have resigned as Senior Political Advisor to Gov. Bentley and will no longer be paid from his campaign fund," the statement read, according to WAFF-TV. "
"I have also ended my work with the Alabama Council For Excellent Government. My only plans are to focus my full attention on my precious children and my husband who I love dearly," it added.
The governor said he apologized to his family and Mason's for his behavior.
Mason had served as Bentley's senior policy adviser since January. Mason, a former television news anchor in Bentley's hometown of Tuscaloosa, signed on as spokeswoman for the little-known legislator's longshot bid for governor in 2010. She worked as the governor's communications adviser before leaving to work on his 2014 re-election.
–