Disturbing video of four young Pennsylvania boys has emerged, depicting them cursing, hitting and even spitting toward a passenger on a Philadelphia subway.
The boys were with an aunt of two of the kids — and she apparently did very little to intervene in the shocking incident.
The Southeastern Pennsylvania Transportation Authority has identified the young kids, who were not on the subway for very long, but they are unsure what provoked the altercation.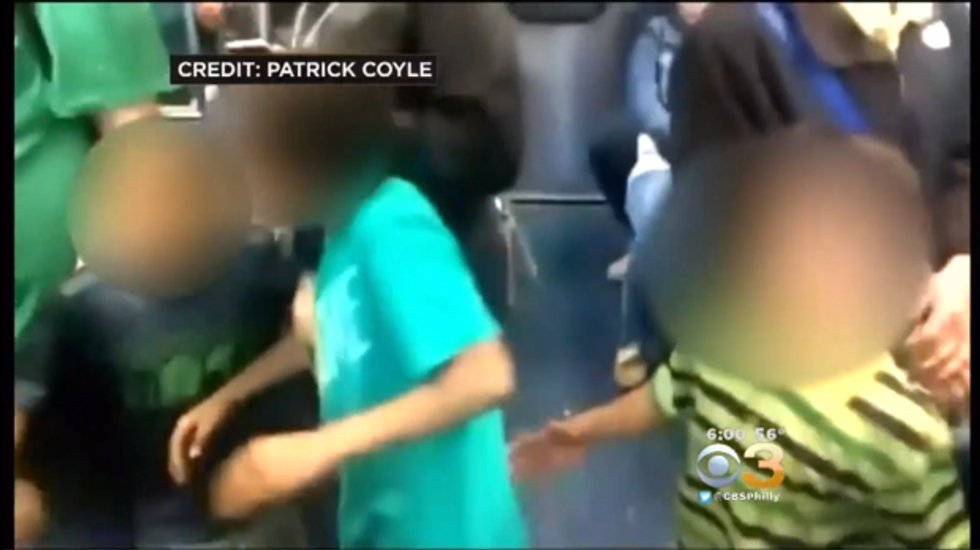 Image: CBS Philadelphia
In the video, which the SEPTA Police have described as "outrageous," the boys are seen shouting vulgar language and hitting fellow passengers.
The boys appear to be between the ages of six and seven.
"When you watch that video as a parent, as a human being, you are alarmed for the well-being of those children," SEPTA Police Chief Thomas Nestel told CBS Philadelphia.
In the video, you can hear passengers pressing the aunt, asking if she is going to intervene in the situation. "They can assault people? That's OK?" a nearby passenger can be heard asking.
As the boys finally step off the subway, the aunt says, "You're not allowed to speak that way. Go!"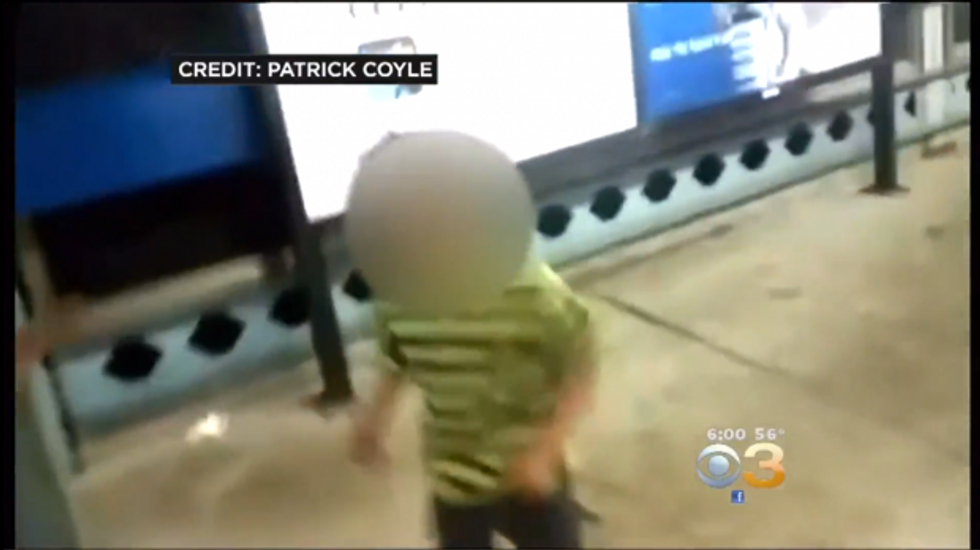 Image: CBS Philadelphia
The video was originally posted on Facebook by alleged victim Patrick Coyle, who said he started filming after the young kids allegedly slapped another woman, according to CBS.
"I have never seen anything like that with children of that age," subway traveler Alex Frick said.
In fact, it is the age of the kids that has the SEPTA authorities most concerned.
"This isn't a case where it's 6:00 in the morning and when we identify them, we're going to be breaking down their door and dragging them out in little handcuffs," Nestel said. "The goal is to get them help."
SEPTA Police have tried to reach the victims but have not yet reached them, CBS reported.
Watch the shocking footage:
—
Follow the author of this story on Twitter: